Multi-Channel Optimization
Scalable multi channel marketing solutions.
Adplorer optimizes your marketing campaigns 24/7/365.
Adplorer's multi channel marketing algorithm optimizes your local campaigns using collective intelligence. Optimization is a continuous process where our software is constantly looking for opportunities to improve campaigns. The Adplorer algorithms are always looking for better solutions to drive impressions, clicks or leads every day. Like a mountaineer, Adplorer tests each step to find the right path up the optimization mountain.
Adplorer's cross-channel marketing software gives you the tools to chose different optimization objectives such as "Conversion Value Maximization" or "Click Maximization" and even secondary optimization constraints, such as "Paced Monthly Budget" or "Maximum Cost per Lead" that will control the algorithm from moving too far in one direction.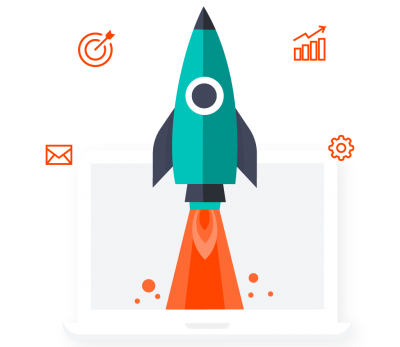 Single Channel – Single Location Optimization
The simplest form of optimization can be done for single accounts in a single PPC channel. In the standard setting for local campaigns, Adplorer's algorithms optimize once a day for Google and eight times a day for Facebook. Adplorer sets campaign budgets and bids so that the expected interval result shows improved performance. Often times, local campaigns struggle with a lack of sufficient data to allow for a robust optimization. Adplorer applies two distinct methods to solve this issue. First the optimization calculation is based on 90 percentile confidence intervals. For every optimization unit – keyword, adgroup or campaign – Adplorer computes the past ROI and the statistical confidence of this ROI. If there is not enough data available to make a decision at the keyword level, then the computation is taken to the next higher aggregation (in this case, by Adgroup) and makes the same computation for each Adgroup. As Adgroups and campaigns contain more data, Adplorer can make decisions earlier at those aggregated levels.
Single Channel – Multi Location Optimization
Multi-Location businesses like franchises operate in very similar situations but in different local markets. That is why Adplorer can aggregate learnings and data across the campaigns of the different locations, providing that the campaigns are as similar as possible. Adplorer provides the feature to create campaign templates for multi-location businesses that are then automatically localized in the system, while the general structure of the campaigns remains similar. During the course of the optimization, Adplorer aggregates keyword, adgroup and local campaign data across the locations to help identify best and worst performing elements. Roll-up reports allow the campaign manager and the client headquarter to view the aggregated results and make high level decisions about their campaigns.
Multi-Channel – Multi Location Optimization
Adplorer takes optimization a step further to dynamically shift budgets and adjust bids for single locations across different marketing channels. Adplorer's budget distribution algorithms track where you are getting your best ROI, be it on Google Search, Facebook or Bing, and immediately adjusts your budget to the channels driving in the most business. To optimize your overall performance, we recommend that you use Adplorer's sophisticated bid management algorithms to adjust click prices. Because each platform you are advertising on may provide a level of optimization themselves, you can choose only to apply Adplorer's budget distribution to these campaigns.