You're used to reading our blogs about local digital marketing, today we're talking about a subject that is close to our hearts at Adplorer.
At Adplorer, we love our planet. We love to travel to see the best that nature has to offer! Like Sarah, our travel expert who has been traveling the globe for several years and who takes advantage of her remote work to enrich her list of visited countries.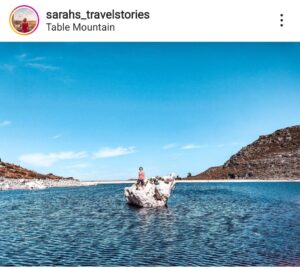 Nathalie, Joe, Constantin, and Florian from our team are half-marathoners or trail runners and also fans of diving.
We also have recycling and second-hand adapters and local food consumers. We are all different, but we all have one thing in common, we want to act now for future generations so that they can also enjoy the wealth of our world.
At work, we think about the planet daily. We only print when necessary, we keep our computer equipment as long as possible, we propose several days of remote working per week to limit commuting, and we encourage the use of bicycles or public transport. We don't use plastic cups, and we recycle everything we can. We use a great coffee machine without capsules.
Unfortunately, this is really not enough! And we are well aware of that. So we decided to do a little bit more with Allcolobri! 

We will take small actions on a regular basis for the health of the planet, but we need your help!
The objective is to share our good deeds for the planet with our customers, our prospects, and our partners. Because it is all together that we can have an impact on the world of tomorrow.
We are very happy to present to you the causes we have carefully selected:
Planting trees in Madagascar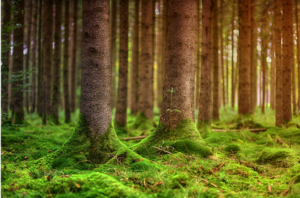 There are 3.04 trillion trees on Earth. Without the presence of humans, this figure would be as high as 5.8 trillion. It would take 1.2 trillion trees to be planted to store two-thirds of the CO₂ emissions emitted by humans since the 19ᵗʰ  century. We obviously have a long way to go, but the good news is that there is still space available to plant this massive number of trees.
WHY DID WE CHOOSE THIS CAUSE? 
The impact of deforestation is dramatic because it causes severe flooding, erosion, and desertification. The long-term effects of deforestation lead to even worse environmental devastation. By partnering with villages that are committed to restoring their forest we can help provide fair employment to people living in impoverished communities.
GLOBAL BENEFITS
Preserves habitats for flora and fauna
Participate in carbon offset
Restore biodiversity
Generate revenues for local populations
Restore Coral Reefs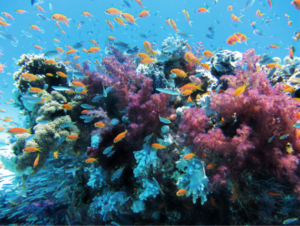 More than a million animals and plant species live in coral reefs. 1 billion people live within 60 miles of reefs and are likely to benefit from the ecosystem services provided by reefs. We can't keep watching the destruction of our reefs. They need to be rebuilt, and we need to start now!
WHY DID WE CHOOSE THIS CAUSE? 
Coral reefs, which are home to 25% of marine life,  are threatened by carbon dioxide emissions that accelerate ocean warming. Restoring coral reefs is a  great way to preserve marine life and create habitats for more than 1 million species.
GLOBAL BENEFITS
Protect the habitat of millions of sea animals and  organisms
Help against erosion
Remove Plastic From The Ocean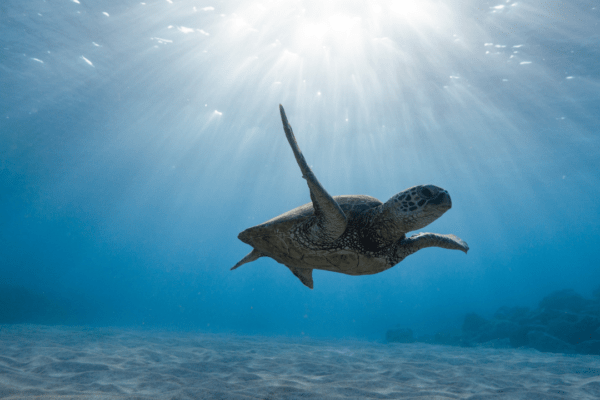 More than 1 million seabirds and 100,000 marine animals die from plastic pollution every year. 100% of baby sea turtles have plastic in their stomachs. There are more than 269,000 tons of plastic at the surface of the oceans. We need to act!
WHY DID WE CHOOSE THIS CAUSE? 
Factories and industrial facilities discharge sewage and other wastes into the ocean that are harmful to marine life. Protecting our oceans helps preserve wildlife and contributes greatly to diminishing pollution.
GLOBAL BENEFITS
Preserves and protects biodiversity in marine  life
Cleaner beaches for seagulls and birds
Creating a coast that is aesthetically pleasing
As you can see, there's so much damage that's been done to our planet. Our greatest hope is to leave the earth a little bit better for our kids and grandkids than it was left to us. Something has to be done, and there's no time to wait. The way the world is operating, we have less than a decade to take action or the effects of climate change will be irreversible according to experts. So here at Adplorer we've decided to be a part of the solution, not the problem.  These causes are not only important to us, they're important for everyone! And that includes you.
To launch this beautiful project, we are pleased to offer you the chance to make a micro-impact, so choose your project and act for the planet by clicking on HELP!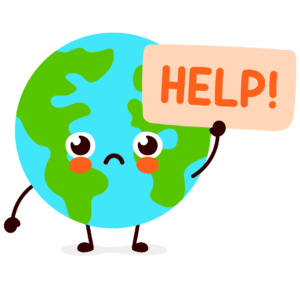 Adplorer and the planet thank you!