Consumers search for businesses that fulfill their specific needs. If your business offers the specialty services, amenities, or convenience that consumers are seeking, you have a leg up against your competition – but are you leveraging your listings to highlight all of the aspects of your business that differentiate you from your competition?
Sites like Google My Business offer business "attributes" that highlight the many facets of your company and help you stand out in searches. In today's DSG Insights blog, we'll explain what GBP attributes are, and why they're so important for your business to use.
What are "Attributes"?
Attributes on Google My Business are optional data points in your profile that indicate important qualities of your business, or notable services that you offer. You may be surprised by the sheer volume of GBP attributes available –  there are hundreds! The attributes fall into these categories:
Accessibility

Activities

Amenities

Crowd

Lodging Options

Dining Options

Highlights

Offerings

Languages Spoken

Payments

Planning
Several more categories that cater to specific business verticals are also available (restaurants, bars, hotels).
Why Use Attributes?
Due in part to the rise in voice-activated search assistants (Siri, Cortana, Bixby, etc.), consumers are making increasingly complex, long-tail searches in order to find businesses that suit their needs. For example, five years ago you may have searched the phrase "Italian restaurants in Philadelphia" whereas today, that search might look more like "wheelchair accessible Italian restaurants near me that serve lunch". Each portion of this search ties back to an attribute that you can add to your business profile.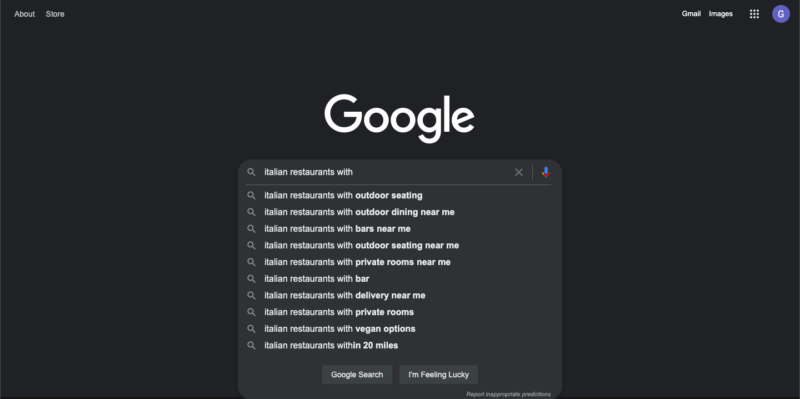 When you add attributes to your GBP, you help your business to appear in more of these long-tail searches by making your listings as detailed and robust as possible. It's a free, easy way to extend your business' digital reach.
Google is continuously adding more attribute options to meet more consumer needs, so it's important to check back periodically for opportunities to update your listing.
How to Add Attributes
Adding attributes to your GBP profile is simple. First, navigate to the location that you would like to update. Then, select "Info" in the navigation menu on the left.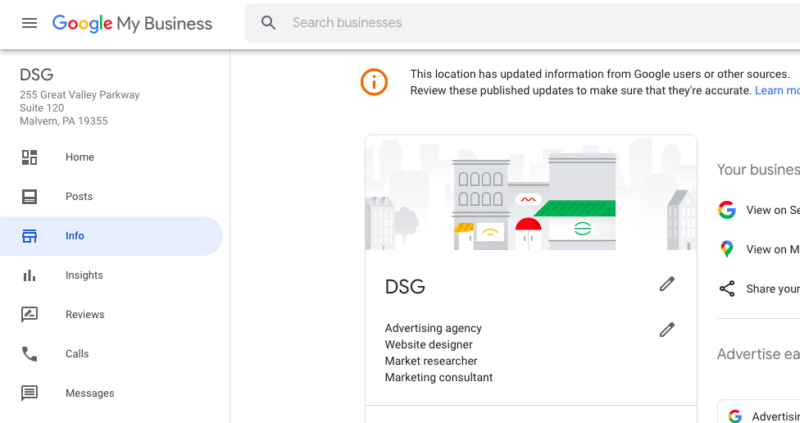 Scroll down and select "add attributes".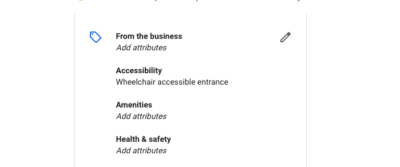 That's all it takes to access the free attributes available to you!
The Bottom Line
GBP attributes add details to your profiles that help you to appear in a wider variety of searches. Time spent filling out every nook and cranny of your listings pays dividends! Every small piece of information you add can impact your discoverability, even if it seems insignificant. 
This post was written by our good friends at DSG