All businesses have the ability to publish a post on their Google My Business listing, now renamed Google Business Profile. It's a great way to increase their visibility on Google Search and Google Maps. It's a free local digital marketing tool and very easy to use. It allows businesses to attract new prospects and develop customer loyalty by regularly publishing relevant information. In this article, we explain how posts work and how it is now possible to post on multiple profiles at the same time with bulk post. This feature is very useful for multi-location businesses. We will explain how it works with Adplorer and what the benefits are.
The different Google Business Profile types of posts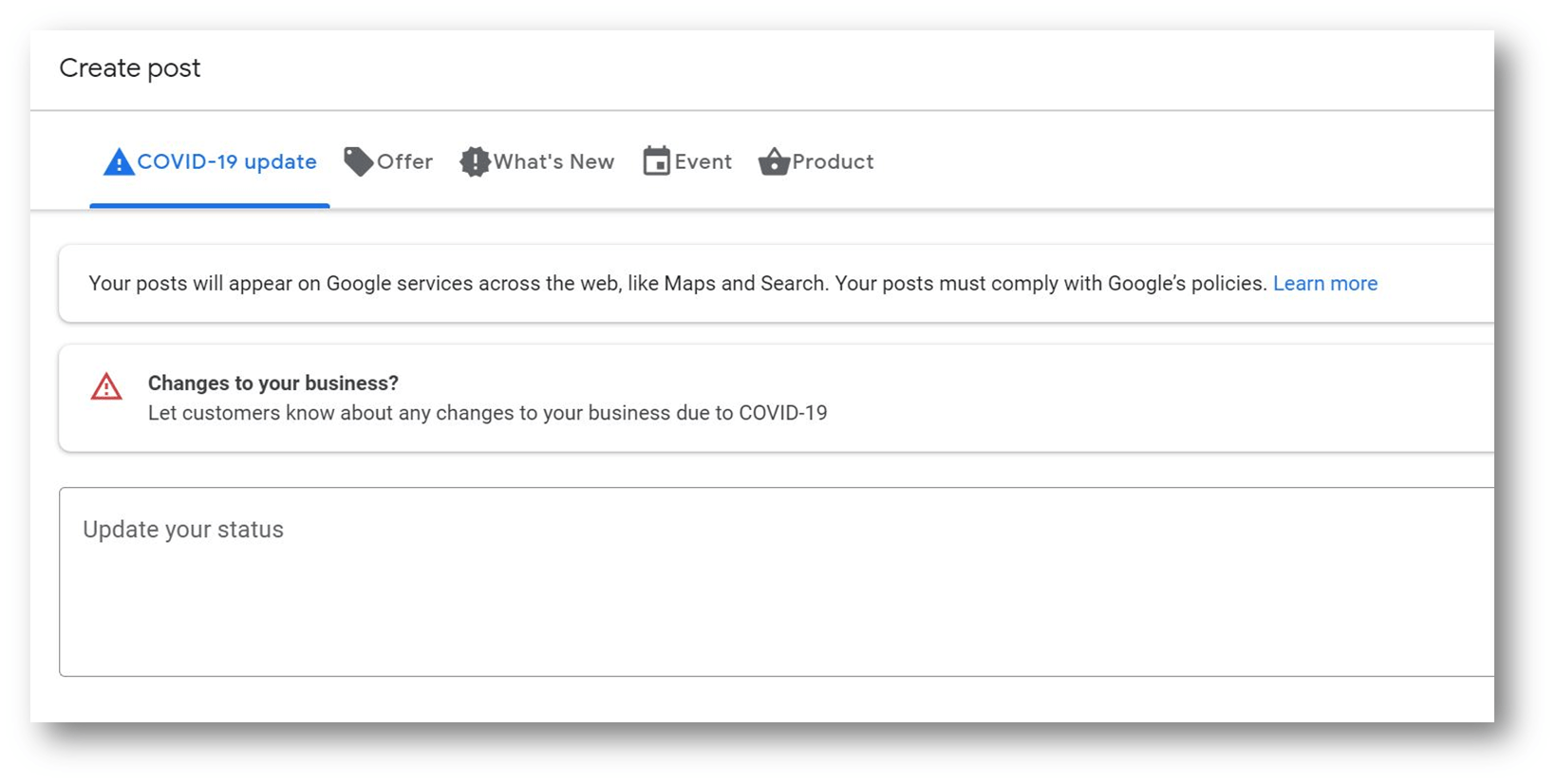 There are 5 different types of posts : Covid-19 updates, offers, news, events and products.
Covid-19 updates: this type of post allows companies to post information about changes related to the health crisis, such as changes in opening hours, or temporary closures, but also exceptional services such as take-out, drive-through, delivery, or a special phone line. It may also concern the protocol in the establishment.
Offers: this type of post allows businesses to highlight current promotions or offers. A start date and an end date are mandatory. The call to action button is added automatically with "View Offer".
News: this type of post can be used to add general information about a company. New product, new opening hours, etc. It's also possible to add pictures, or videos to make the post more attractive.
Events: this type of post is very useful to communicate about an event ocurring within the company. It is possible to include a photo, video, description and a CTA button.
In the example below:
Title: "The Big Bronco Returns"
Date: April 2, 12:00PM – 8:00PM
Description: Exclusive Viewing to see the new Ford Bronco t Midway Ford!
CTA (Call to Action): Sign up.
Products: Google Business Profile is useful to present the main products of the company. Photo, product name, price description are relevant informations. You can even add a call to action like "buy", or "order online".
Interest of Google Business Profile posts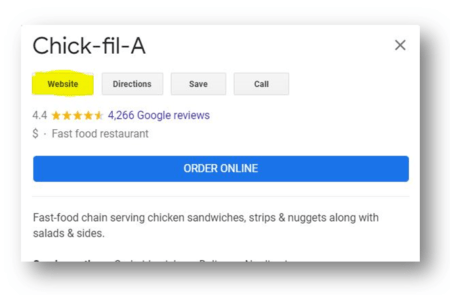 The purpose of a Google Business Profile post is obviously to make information about a business easily visible to consumers. A Google Business Profile becomes a mini website, visible directly from Google. Internet users can see information about the company, the products, the events, etc. The consumer has access to a lot of information even before arriving on the website. Different links allow them to arrive on the website, not just the main link.
By publishing new posts regularly, companies improve their local SEO. In fact, when a user makes a local search on Google, the "local pack" appears at the top of the Google page with a map of 3 Google Business Profiles.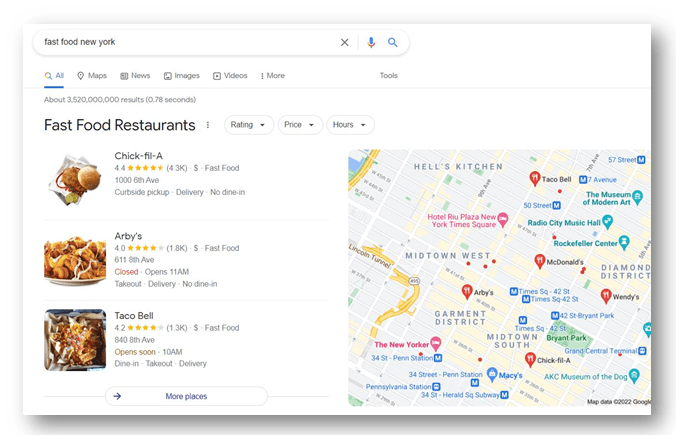 Appearing in those results is the goal of every local business. Indeed, this free visibility can significantly grow the business.
To increase your chances of appearing in one of these 3 positions, you must make regular updates to your listing. The post is a very good and easy way to make it happen. Reviews are also very important, and your position will be influenced by the number and quality of these reviews.
Bulk posts on Google Business Profile
What is a bulk post?
A "bulk post" means you publish the same post simultaneously on several Google Business Profiles. This feature is very important for multi-location businesses dealing with a large number of Google Business Profiles.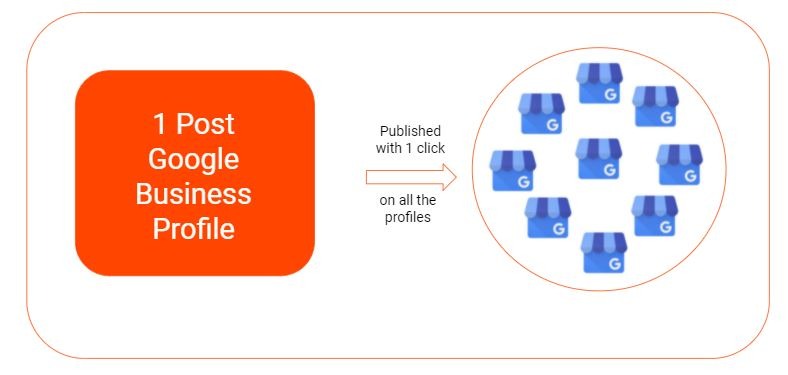 The bulk mode obviously saves a lot of time, but it also ensures that all records are updated regularly. With such a feature, multi-location businesses have Google Business Profiles standardized, updated, and in the best position on Google.
How does bulk posting with Adplorer work?
First, you can not do it on your own : this functionality is only available with a third-party tool.
With Adplorer, you can do it very easily!
You can even create your profiles directly from the platform and ask Adplorer to validate them with one click (because Adplorer is GPB Partner). If your profiles are already created, you can also link them directly with Adplorer. Then, it's just a few steps ahead to create a bulk post:
Create a post with a title, a description and an image
Choose a call to action
Add a link if you want
Schedule the post (day and time)
Select all the Google Business Profiles you want to publish on,
And publish !
To personalize the post, you have the ability to add variables like the name of the city in the title and/or the description.
Until now, multi-location businesses have not been used to communicate with their Google Business Profile, probably because outlets have very little time to dedicate to their local digital marketing and headquarters did not have a tool to update and publish on all profiles simultaneously. Today, thanks to bulk posts, local SEO can be improved very easily, and Google Business Profiles are updated regularly.
Interested by this feature?
[contact-form-7 id="13197″]