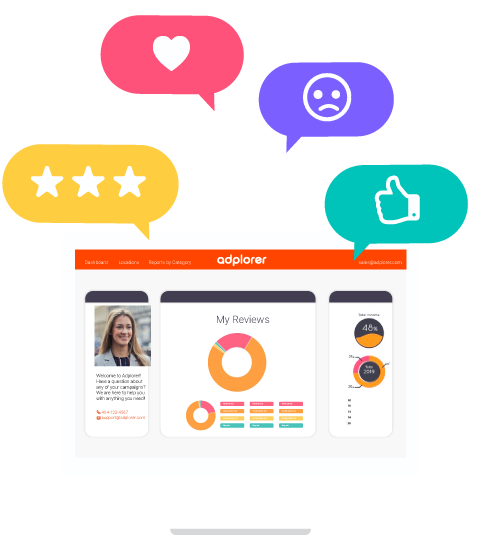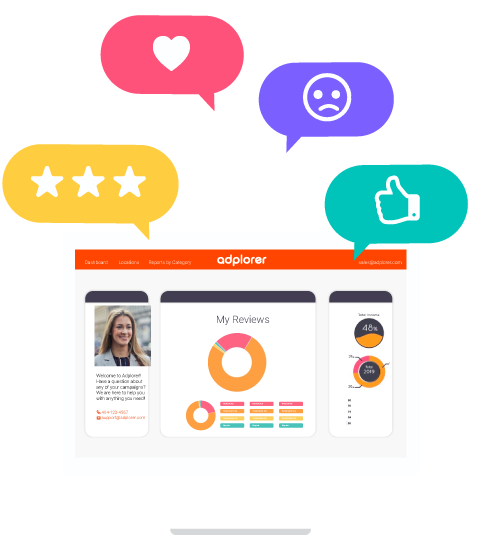 Most Franchises manage their national brand franchise marketing at the head corporate office, oftentimes leaving the local level marketing up to the individual franchisees. Local franchisees then have to balance running their day-to-day businesses and be their own marketing team at the same time. So how does this play out in practice? Franchisees put local marketing on the backburner.
So this begs the question: Should Franchise systems settle for national franchise marketing, or invest into a local solution? We believe that each local franchisee should be equipped to run and manage their own local marketing campaigns for their business. Each market has different tastes, demographics, even geography comes into play! By customizing a local strategy for their store, the franchisee can reach their ideal customers more effectively and drive more business to their store.
Where does digital marketing fit into all of this? How much should a local store invest in traditional vs digital advertising? Is digital even worth it? The main advantage to digital marketing is targeting. You can narrow down and target your advertising message to only reach the best ideal customers at just the right time, saving your business money and driving better results. However, with a large number of marketing channels, a steep learning curve, tons of key performance indicators to keep up with, and more, local business owners can get easily lost understanding the complexity of running a successful local marketing campaign. 
That's why we have put together a quick checklist to help local business owners get their marketing strategies together, starting with: 
Direct Marketing
SMS and e-mailing campaigns:  
Does your store have a customer database? Great! You can utilize this list of prospects, old customers, and repeat customers to craft campaigns centered around email and text messaging. These channels are extremely cost effective, and can send targeted messages to list segments offering local deals, store updates, showcasing new products, and more. The main challenge here is growing your contacts list over time. Develop a long term strategy for getting new email addresses and phone numbers from your customers, and asking them if they'd like to opt into receiving these promotional messages. 
Direct Mail:  
Direct mail has been around for decades, and it is a great way to reach your local neighbors at home with printed advertising. Although sometimes framed as outdated, this format remains very popular with businesses today. Business owners should determine whether this method is worth the investment depending on their industry and the expected ROI of a direct mail campaign. In many cases, these estimates of direct mail success are difficult to quantify, and don't always reflect the actual outcome of a campaign for a local business. Try to incorporate a special coupon code, tracking phone number, a website landing page, or another unique identifier that can help you identify which customers are coming from this campaign. Combine this marketing channel with digital reports to better track your success.
Local PR and Social Media
PR events:
(grand opening, open houses, events, etc.) are great ways to generate buzz in the community about your business. Local press can be your ally here, and sometimes getting your business on the front page of the city news site or on the morning news channel can convey a powerful message. Good press can help build credibility for your business, and raise awareness in your local area.
Social Media
Combine your PR strategy with your Social Media marketing to really make an impact by using hashtags for events, encouraging attendees to post photos and tag the business, and get people organically talking about how great your business is for the community! And after each event, check in on your digital marketing reports to measure and compare the successes! Focus on how you are growing your followers, check post engagement, and measure new website traffic.
Local Search 
Today, most customer journeys begin on the internet. Building a strong digital presence is just as important (and sometimes even more important) as making sure your storefront is clean and presentable. Oftentimes, the first interaction with your business happens online, which is why local business owners need to make sure their digital image is the best they can make it by winning local search. 
Search Advertising:
Google reports that 46% of all searches are for local businesses. How many times have you used the phrase "near me" in your own Googling recently? Thanks to geolocation and searcher data, you can target your digital ads to show only to people looking up your product/service in the local area. 
If you're not on the first page of Google/Bing, then your business practically doesn't exist in most customer's searches. And because you can win your way to the top of Google for specific search keywords and phrases, local search should be one of your top marketing initiatives. Use paid search ads on Google and Bing to quickly get to the top of the results page, and then optimize your GMB and website with SEO best practices to rise to the top of the organic results. This digital strategy can be highly effective for driving new business, and because it is so targeted with specific keywords and geo's, local search can yield fantastic ROI. Develop your digital advertising campaign with precise settings and measurable results immediately. We recommend starting with Google Ads, and making this one of the key digital elements of your franchise. There's an art to setting up a great search ads campaign, so take advantage of a trusted Google Ads partner agency who can help you build a successful campaign.
Consumers will only travel about 10 minutes from home for regular purchases, and up to around 20 minutes from home for everything else. Being a local business, take advantage of this! Build your brand awareness in the community and drive new customers to your store with the strategies listed above. Get in front of your target customers as often as possible, and stay at the top of their mind with the right marketing mix. If you are a franchise or multi-location business looking to implement digital marketing on the local level, Adplorer's local marketing software can easily manage and optimize thousands of campaigns for a franchise. Our goal is to make digital advertising easy and scalable for local businesses. If you are looking for a digital marketing partner, fill out a form and tell us more about your franchise or multi-location business's current marketing strategy!