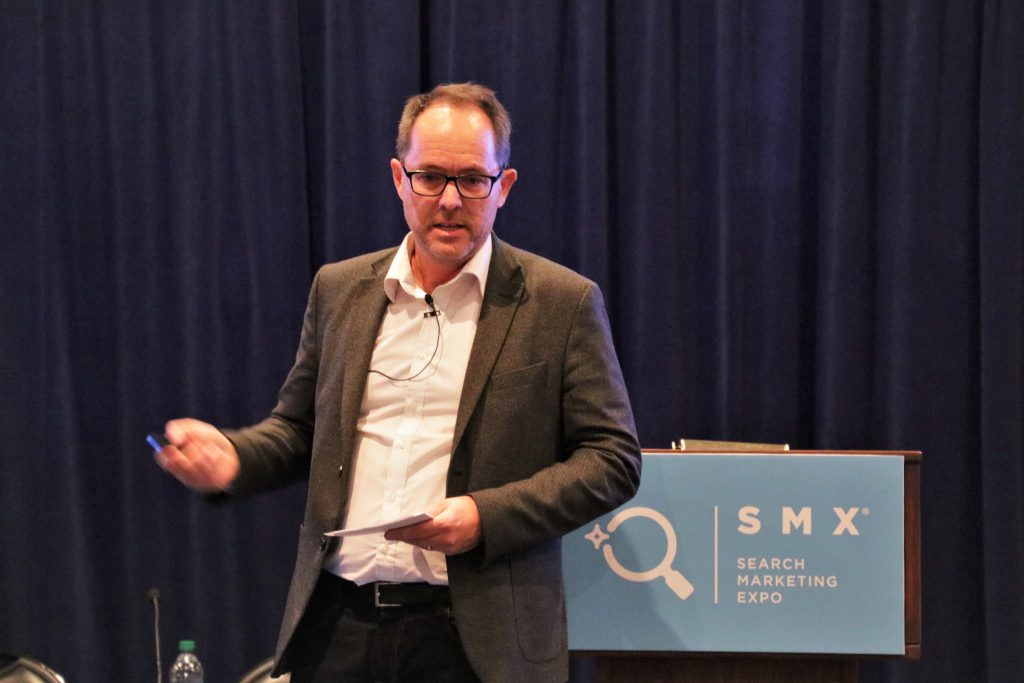 Collective Intelligence Marketing @SMX East NYC
Adplorer's CEO, Dr. Constantin Lange, spoke at the SMX East Conference this week in New York City. In his session, "Collective Intelligence Marketing for Multi-Location Businesses: Lessons from Nature," he talked about how by observing the behavior of flocks and swarms of animals we can learn how to use data to quickly optimize a large numbers of campaigns across locations of the same business or businesses closely related in the same industry. By utilizing large data sets from hundreds of local marketing campaigns, we can finally understand how to make SEM for Franchises, Co-ops, Manufacturer-Dealers, and other multi-location businesses work together to discover new insights and make each individual local campaign smarter from the group. The problem of scarce data makes optimizing a single local campaign with only a few hundred clicks next to impossible, but Adplorer has developed a platform with proprietary algorithms to build a network connection between these similar campaigns. This collective intelligence keeps the entire group on the same track and pulls the best learnings from the top-performing campaigns to help the lowest-performing campaigns. The result is a new way of marketing at the local scale, using sound data to improve every day. To learn more about Adplorer and our work in Collective Intelligence Marketing, talk to one of our marketing experts today to get started!
The Search Marketing Expo has been the leading event for SEO and SEM professionals since 2007, helping thousands of marketing practitioners succeed with actionable tactics learned during conference sessions and training workshops.