Horizon: The platform for Franchise CMOs to manage the complexity of local advertising
Consistent brand voice

Locally refined

ROI driven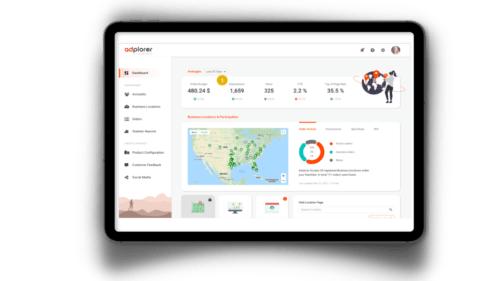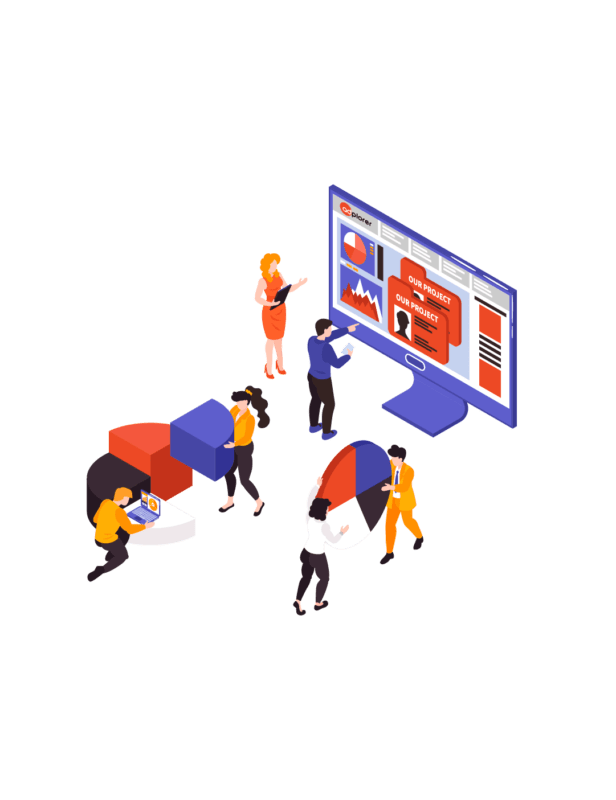 What today's Franchise CMO's are struggling with
We have interviewed many of our clients' CMOs to find out what challenges they face on a daily basis in local advertising. Here is what they said….
NATIONAL vs. LOCAL: "I am trying to develop a coherent brand image for us, but very often the campaigns run by our local franchisees are counterproductive"
FRANCHISEE DEMAND: "We often get requests from Franchisees to support them in creating locally targeted campaigns for special events. We simply do not have the time and local knowledge to serve them adequately"
LOCAL ADVISE: "We would like to be able to advise our local franchisees better on what they should do when in local marketing, but we cannot. We lack a structured overview of the campaign details and results of our franchisees to enable us to make meaningful data based recommendations"
Today, the Franchise CMO cannot simply spend his or her efforts on national advertising campaigns. Local businesses must stay competitive and take advantage of marketing trends specific to their region or city that cannot be captured by a national campaign. Horizon helps to create a perfect environment for a franchise business to support their franchisees in local advertising.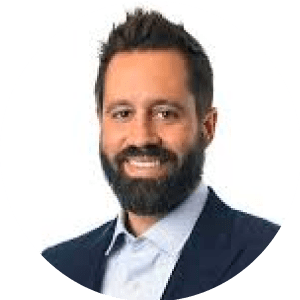 Jonathan Barnett
CEO Oxi Fresh Carpet Cleaning
"With the help of Adplorer we finally have the transparency allowing us to really judge the bottom line contribution of each campaign. Now can we start to really make educated investment decisions and ignite our business towards even higher growth. I am recommending to all of my franchisees to use this service."
My Rating:
You may know that the main issue in local advertising is to ensure that messages, visuals, and logos used follow brand's standards. A consistent and homogeneous communication is key to success.
Using Adplorer Horizon, you create templated campaigns in accordance with brand guidelines. Adplorer Horizon enables the automation of local campaigns customization with the help of local variables. The bulk creation feature allow you to create thousand of local campaigns in one click! Use national budget for local advertising is now possible and easy.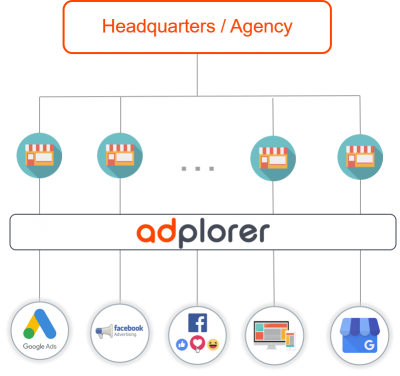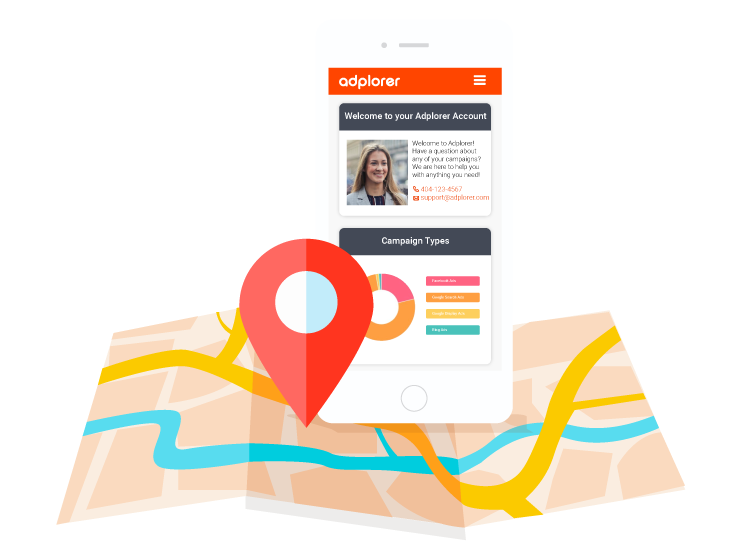 The local challenge is also to have advertising campaigns adapted to the needs of each location, according to the season, the service, the issues encountered by locations. This is the strength of local advertising! With our software, offer a wide range of ad campaigns to franchisees to fit their individual and local needs
We understand that contractual relationship of franchise brands is specific. The franchisee is independent and must be free to decide on the local communication actions he wants to implement. But your role as a franchisor is also to support your franchisees with advice and specific solutions. This does not prevent you from keeping an eye on what is done.
With Adplorer Horizon's Selfservice Franchisees select and launch the campaign they need with the budget they want. The plaftfom guarantees the preservation of franchisees' exclusive areas and avoid the bad competition between the campaigns.
Adplorer Horizon gives franchisees the independence they expect. An easy tool to be able to use digital advertising on their own area. The solution to Convert franchisees to digital advertising.
You are obviously well aware of the usefulness of local digital advertising for your brand to develop the notoriety of each location and develop their activity. One of the great advantages of digital advertising is the data collected and the optimizations that can result from it. But it is not always easy to collect, analyze and understand all this data to draw the best conclusions.
Adplorer Horizon's clear and accurate global overview of local marketing activities and their performances enable Franchises to collaborate and make decisions that will benefit the whole company. Franchises can trust Adplorer Horizon to get the best results with collective intelligence and multi-channel optimization and follow the increased ROI with CRM integration.
Supporting your franchisees, simplifying their task, letting them decide and giving them enough elements to understand and analyze their actions is essential to convert your franchisees to digital!
Adplorer Horizon offers to franchisees, clear and easy-to-understand dashboards to track the performance of their campaigns.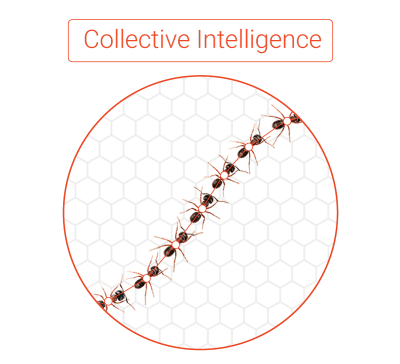 Learn more about how Adplorer makes local advertising
a successful complement to national branding!