How does Adplorer help with Invoicing
Are you tired of having to create invoices by hand every month for all of your clients? Tired of having to keep up with all the invoicing nuances of each individual client? Adplorer's automated invoicing technology can alleviate all your invoicing troubles.
Adplorer invoicing can be set to run on any day of the month you choose, or a set number of days before or after the date the campaign started to best support all of your client's needs.
Adplorer offers fully integrated invoicing for you or your end client so you don't have to worry about creating invoices by hand in your preferred accounting software like QuickBooks. Do you invoice for budget, spend, percent of spend, flat rate, or something else? Adplorer's invoicing functionality handles it all with minimal setup, and runs on whatever interval you need going forward.
If you start and run marketing campaigns before you collect on them, you can sleep at night knowing that the accepted overdraw feature will automatically pause a campaign at any amount of ad spend you want, so that your business doesn't end up with a big advertising bill before you get paid by your client. A compliment to accepted overdraw is that you can set how many days after the invoice is written that it is due. So no matter if your invoice due on receipt, net15, net30, or any other amount of days, you can seamlessly align it with when a client's campaign gets paused for non-payment.
Easily set who your invoices need to be sent to within Adplorer and a customer profile will be automatically created for you in your accounting software. Need to change who receives the invoice, or CC someone else? Adplorer has you covered.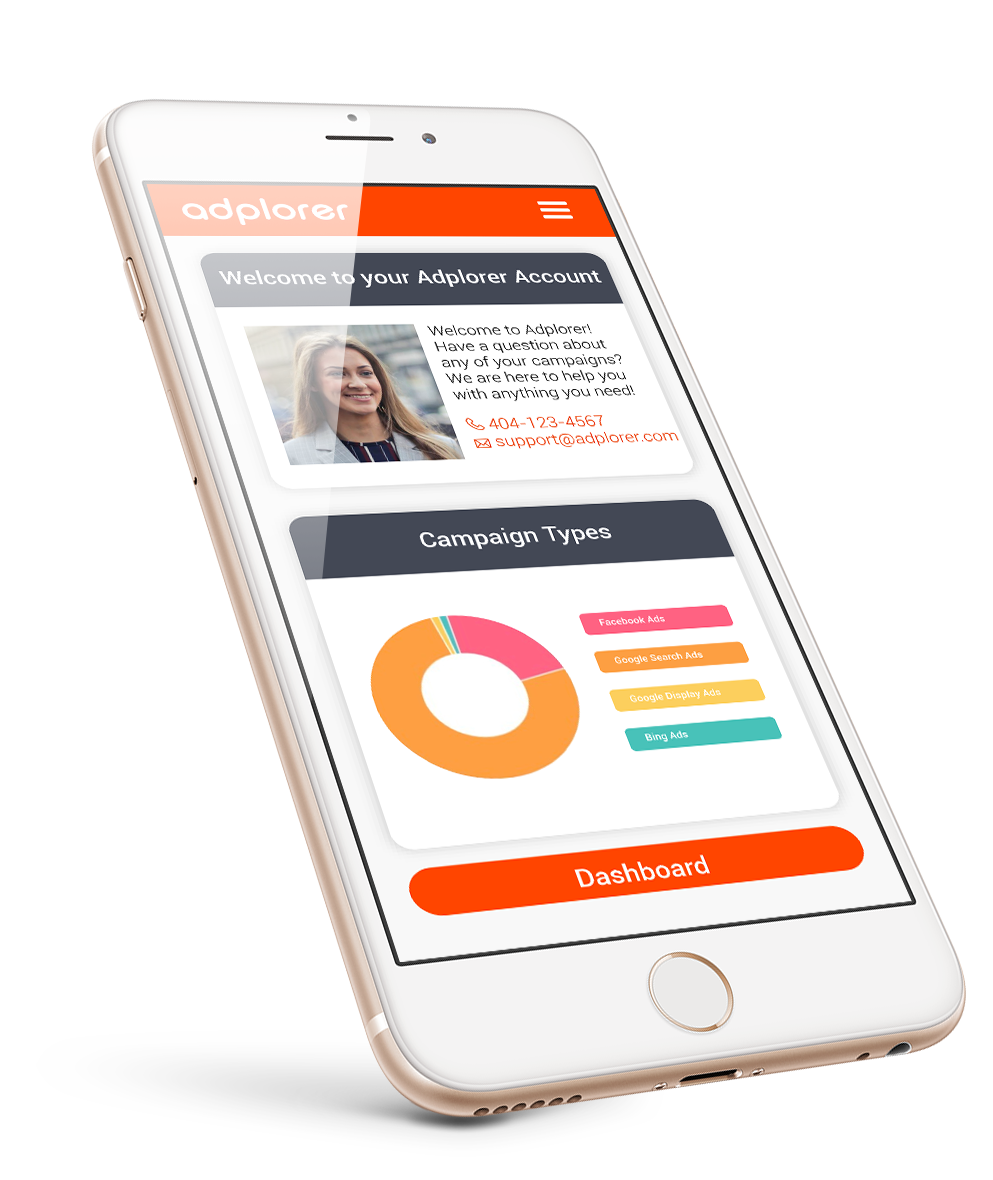 If you need to give a client a discount or charge an additional fee like a credit card convenience fee, you are only one click away in your Adplorer dashboard.
Easily keep client payment information on hand and secure within Adplorer and charge your clients accordingly whether you charge them via ACH or a credit card. You can also input if they pay by check or invoice link and send them open invoices with no saved payment method on file.
If your clients prefer you roll up multiple locations or businesses into one invoice, Adplorer can quickly and easily automate that too. Simply roll up whichever clients need to be on the same invoice, select who to send the invoice too, and that's it! You have one invoice with all the fees for any number of clients necessary. It's really that easy.
No matter your accounting software, your needs, or your client's needs, Adplorer Invoicing has you covered, saving time, and saving effort.
Call or email us today to learn more about how Adplorer's automated invoicing technology can help you get back to running and growing your business.