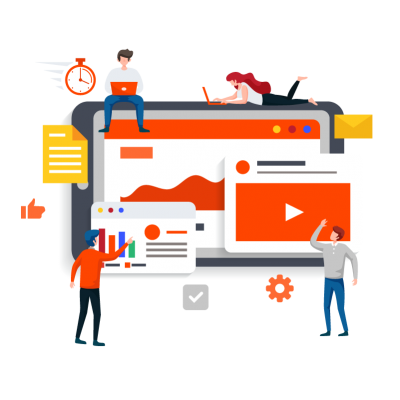 Adplorer's database is filled with agency analytics on your clients' campaigns, your employees' actions, and your invoices.
For many businesses, a centralized hub of agency analytics doesn't exist. Agency managers are in and out of multiple software tools daily in order to get a picture of how their agency operations are functioning. Adplorer's software comes with task management tools specially designed for agency needs including to-do lists, alerts, and client management systems.
Proven to be game-changing for multi-location agencies by dramatically increasing their operating efficiency through marketing automation, Adplorer is transforming agencies into Allstars. With management reports like change logs, commission reports, service reports, and campaign manager performance you can take the guess work out of employee performance and gain new insights into your business operations.
Adplorer provides managers with a variety of useful agency analytics reports that are necessary to determine the performance of your entire business from top to bottom with:
Log List
Allows you to identify which changes were made by user and time.
Media Spent Report
Aggregated media spendings by order across all media channels.
Spend Forecast
Spend forecast for Google and Bing.
Commission Report
Report providing the base data necessary for commission calculation for sales and account managers.
Last Login Report
Let's you see the last time individual users logged into the platform.
NPS Report
NPS results from your clients.
Service Contact Report
Summary of client-related activities carried out per user.
Performance by Industry Report
Campaign related KPIs aggregated by industry.
Cohort Report
Churn analysis by month of new user acquisition.
Campaign Manager Performance Report
Campaign related KPIs aggregated by campaign manager.
Evolution Report
Development of agency customer base including churn and ARPU.
Adplorer's team is happy to develop further management information system reports upon your request at any time and provide expert consulting on how to make your agency more profitable and valuable.