Co-op Advertising is a multi-billion dollar industry with one major problem – Local digital marketing. Most co-op funds are spent on traditional media, but digital is making up a larger portion of that budget each year. Adplorer gives Co-ops the tools that they need to make the digital transformation at a local scale.
Adplorer makes launching new campaigns quick and easy with brand-approved templates ready to launch in minutes. Keep messaging and branding consistent while Adplorer localizes each ad for optimal performance in local markets. Co-op partners can use Adplorer's self-service portal to launch and keep track of their campaigns while Adplorer optimizes performance every day while staying within the overall boundaries set by the co-op for geotargeting and other factors.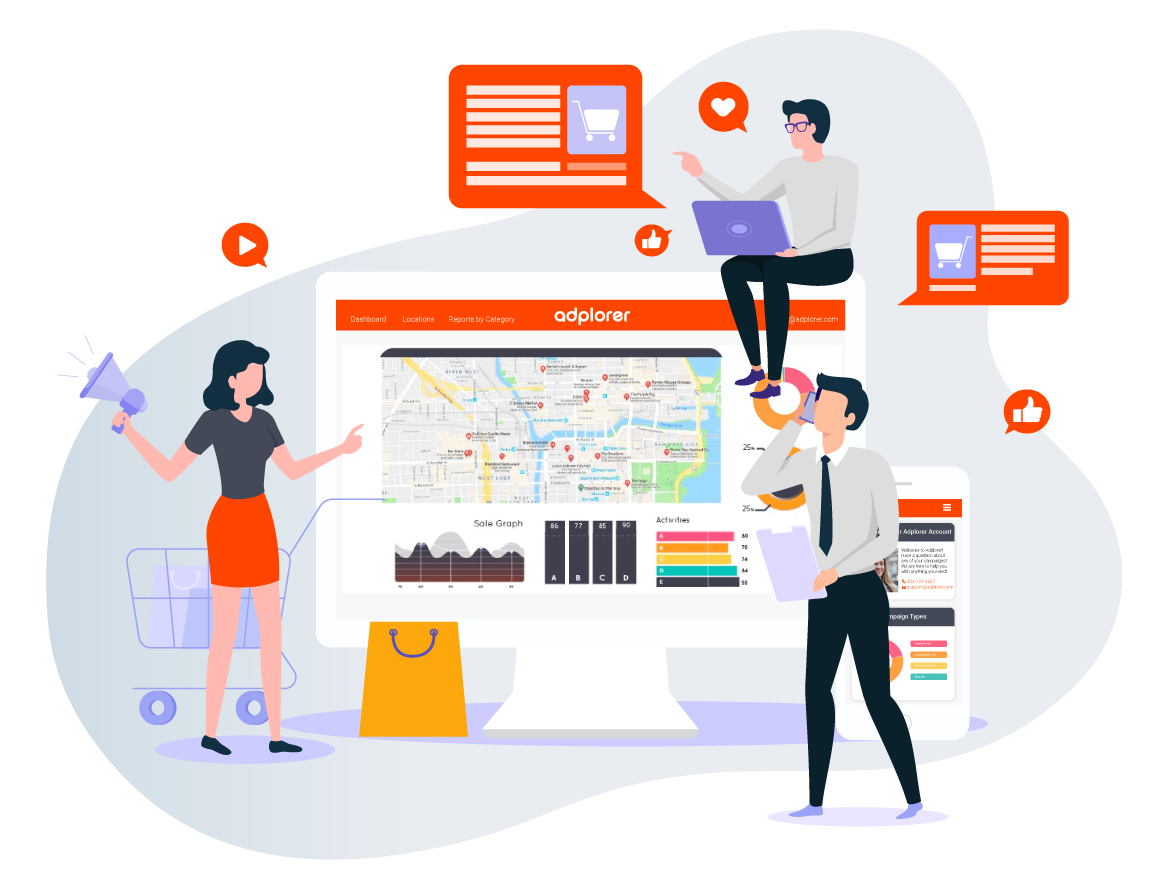 Adplorer's invoice management system gives your co-op the flexibility to control what invoices are sent where and for how much. Co-finance preapproved campaigns with the national marketing budget, or set budgets at the individual retailer level. Define invoicing rules and let Adplorer handle the rest! Our solution keeps your marketing investment straight and simple.
Each co-op location can log into their dashboard to review campaign reports and insights. Roll-up reports allow for your co-op to view overall brand averages and know exactly where you stand across every location in a single dashboard. Measure ROI and track performance in real-time for every local campaign.
Adplorer learns insights from each and every campaign within the co-op and shares optimizations across channels and across locations. Our proprietary algorithms use machine learning to find the best mix of bids, ads, keywords, and more to make every co-op campaign more efficient. Your co-op thrives on shared resources, shouldn't your local marketing share insights too?
Talk to our sales team today to schedule a demo and see how Adplorer can help your Co-op win in local marketing.