All in one social media management software solution
Adplorer is an all in one social media management software solution. With 1.59 billion people logging into Facebook daily, Social media marketing is vital to any business's survival. Even if you aren't active on social media, it is likely customers are already discussing your business for better or for worse. We understand that it can be a challenge to manage your business's social media presence. That's where Adplorer comes in.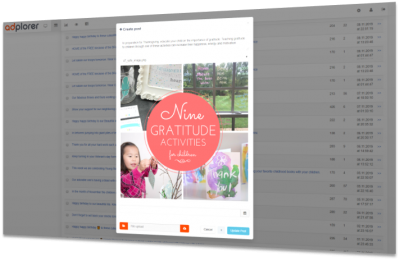 With 1 location or 1,000, our personalized social media marketing platform makes expanding your business's social presence simple. Never worry about juggling multiple business accounts again. Our social media software allows you to schedule posts to Facebook and Google My Business (GMB) in bulk, using local variables to customize your message to target local audiences. Set target audience interests and easily boost or sponsor any posts on Facebook or Instagram. 
Once posts have been made, our social media reporting software stores your post history, allowing you to monitor post-performance, through impressions and interactions. These reports are designed to help you understand how to grow your following over time. Replicate the tone and subject matter of posts with the most interaction, and identify areas of opportunity for future posts and boosted posts.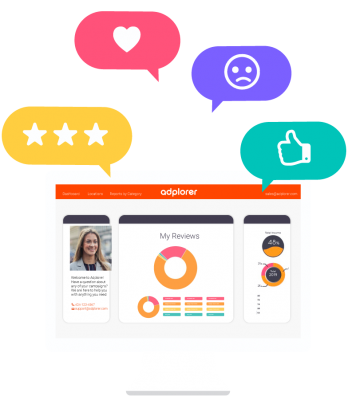 Streamline your reviews process
Forget about constantly having to login into different platforms daily just to keep up with your business's public reviews. Within Adplorers social media tools, you are able to monitor and respond to reviews from multiple social media platforms all in one place.
Not sure where to start? Adplorer's social media experts use Adplorer's social media management software to create personalized campaigns and calendars for your business. Our software will monitor posts and use insights to help you produce optimized content designed specifically to generate new business from social media platforms.
Learn more about how to manage your business's reviews and location information including NAP on social platforms using Adplorer's Reputation Mangement Software.