Creation of Local Search Engine Marketing Campaigns

Systematic and flexible – That's how it works with Adplorer

From an agency's point of view, providing local search engine marketing services requires strict cost and time management in order to operate profitably. At the same time, your customers also want sophisticated marketing campaigns to get the most out of their marketing budget.
In order to meet these requirements efficiently, the standardization, simplification, and automation of campaign creation are essential. This is the only way to harmonize operational efficiency and campaign performance.
Templates for Campaign Creation
Once you have entered the customer profile and order data in Adplorer, you can either create the campaigns in the advretising platform, such as Google Ads, and import the campaign into Adplorer, or you can create this campaign directly in Adplorer. If you choose to create the campaign directly in Adplorer will be able to enjoy practical features such as:
Insert destination URL as well as the telephone number and address for ad extensions from the customer data.
Automatically predefine a list of Call-Out Extensions
Create campaigns from existing campaign templates:

Build custom templates in Adplorer
Copy existing client campaigns in Adplorer
Import campaigns from BING or Google Ads as a new template

Multiplication of your search terms into other match types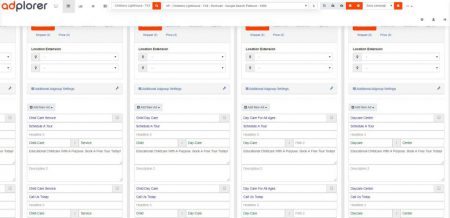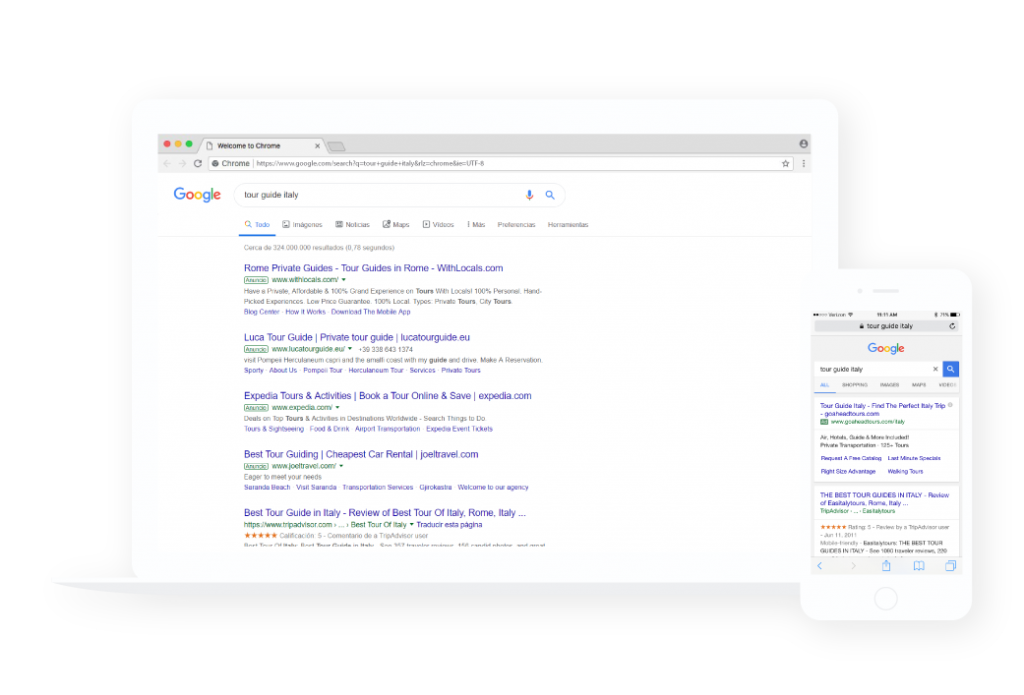 Automation of Account Setup
If you create the campaign directly in Adplorer (campaign structure, targeting criteria, ad texts, etc.), Adplorer can automate many small steps for you when uploading the campaign to Google, such as
Creation of the Google Ads account in your MCC
Creation of the payment profile and the budget order
Creation of Location Extensions including the creation of the GMB Listings that may be necessary for this purpose
Creation of Call Extensions
A big advantage of Adplorer is that for local campaigns, you can define the planned daily budgets of the individual locations as either "fixed," a "% of the entire budge," or "completely shared" across all locations. With its settings and optimization algorithms, Adplorer ensures that the goal you have set is achieved in the best possible way.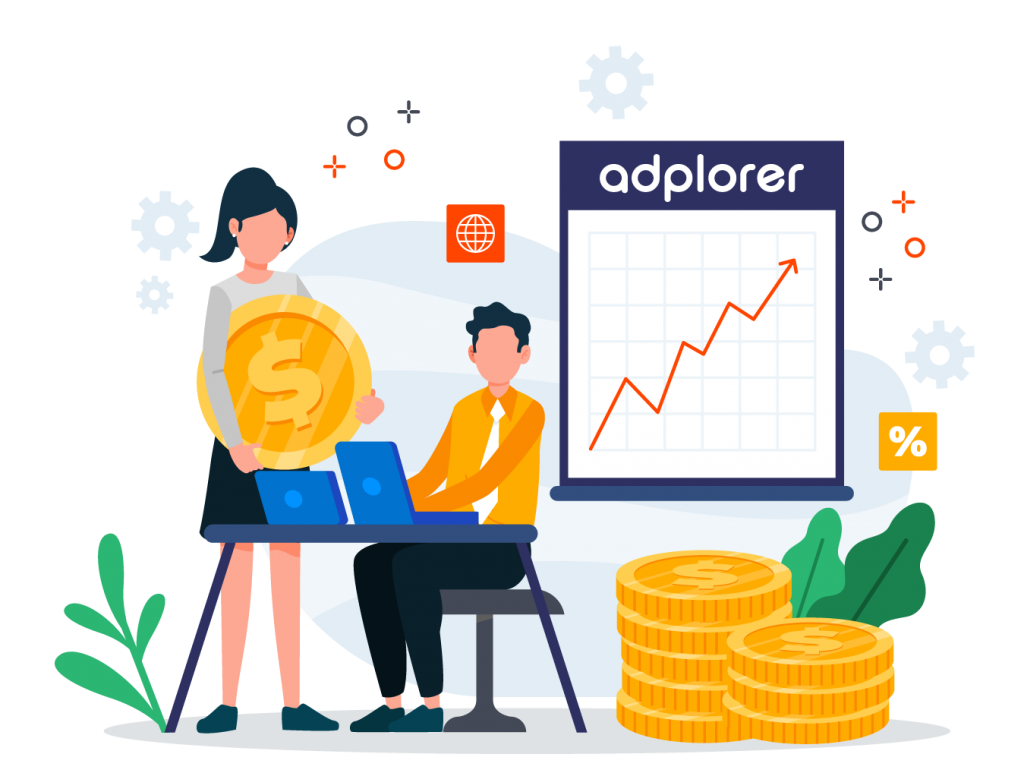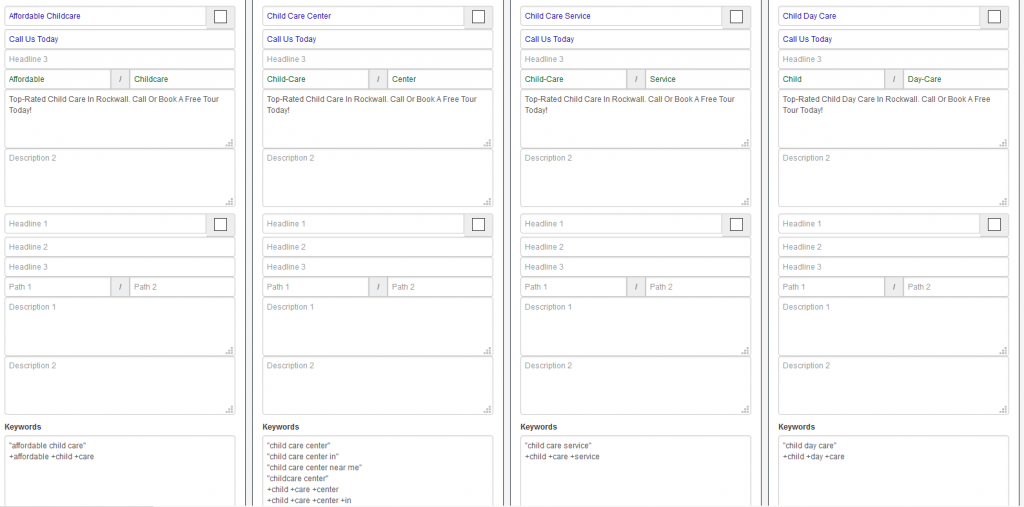 Campaign Overview and Adjustments
In its design mode, Adplorer displays your campaigns in a spreadsheet logic. This way you always have all levels (campaigns, ad groups, ads, keywords) available at a glance.
In Adplorer's structure view, you can manually define bid, daily budget or minimum search top impression rate for campaigns, ad groups and keywords. This allows you to accelerate the Adplorer optimization or impose constraints upon it.
You can also use the Adplorer Task Manager to easily create search engine marketing campaigns
We strongly recommend using Adplorer's internal task management system for the campaign creation process. Our todo lists allow you to define the sequence of steps with which you and your employees create new campaigns for each product you offer. An example todo list may look like this:
Review website and define conversions – "Sales rep (Peter)"
Create campaign – "SEM manager (Paul)"
Install tracking – "Developer (Mary)"
Upload campaign to Google – "SEM manager (Paul)"
Test tracking – "SEM manager (Paul)"
In the case above the campaign will not start spending money until all checklist items have been marked as complete by the assigned team member. This is how you can ensure that the quality of the campaigns created by your agency always meets your high standards without letting anything fall through the cracks.
Yes. A Google My Business listing is required for the use of location extensions in Google Ads. Adplorer can be linked to an existing Google My Business listing or create a new listing. These listings can then be used to create location extensions in Adplorer.
.