Easy to use online marketing dashboards are vital to your marketing agency, especially during the sales process to new clients. The hard part is that after an initial login only, around 10% of local clients actively visit their online reports to inform themselves about the performance of their campaigns.
That is why your agency needs to complement your online dashboard with regular reporting emails sent proactively to the client. Email reports can also be a great way to inform your client of recent performance, upcoming contract renewals, or even upsell opportunities for sales!
Adplorer's email center provides your agency with a flexible email center, giving you tools to personalize emails and add hundreds of configured variables for endless possibilities.
Emails can be created in plain text or directly in HTML. Your creativity has no boundaries! Add variables like client names, budgets, campaign names, campaign managers, performance stats and more to give your emails a truly personalized message.
Manage your Email Recipients
Adplorer not only gives you the ability to send emails to your clients automatically, but it also gives you the tools to email internal agency users as well. When you have large teams involved and invested in online marketing campaigns, configure Adplorer emails to send to clients, customer success managers, sales reps, or even campaign managers automatically. Define which emails send for specific products and which emails send for other automatic triggers. With Adplorer, you are in full control of your marketing emails.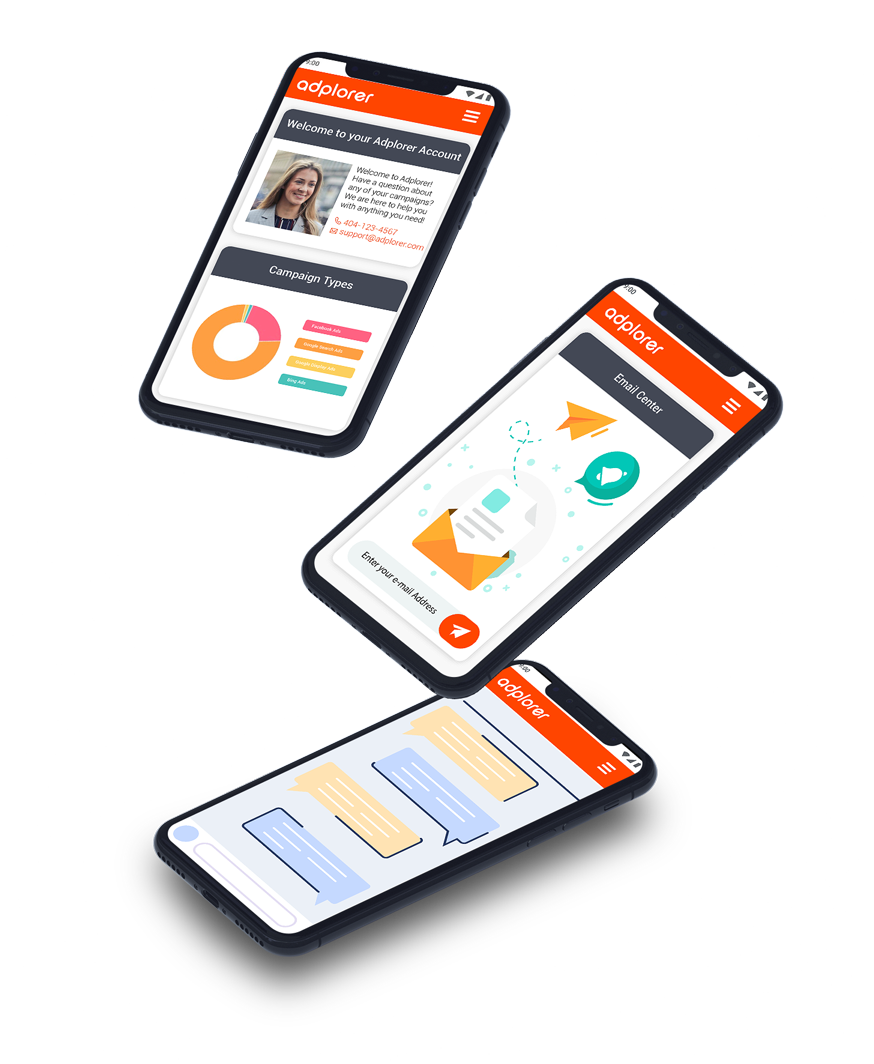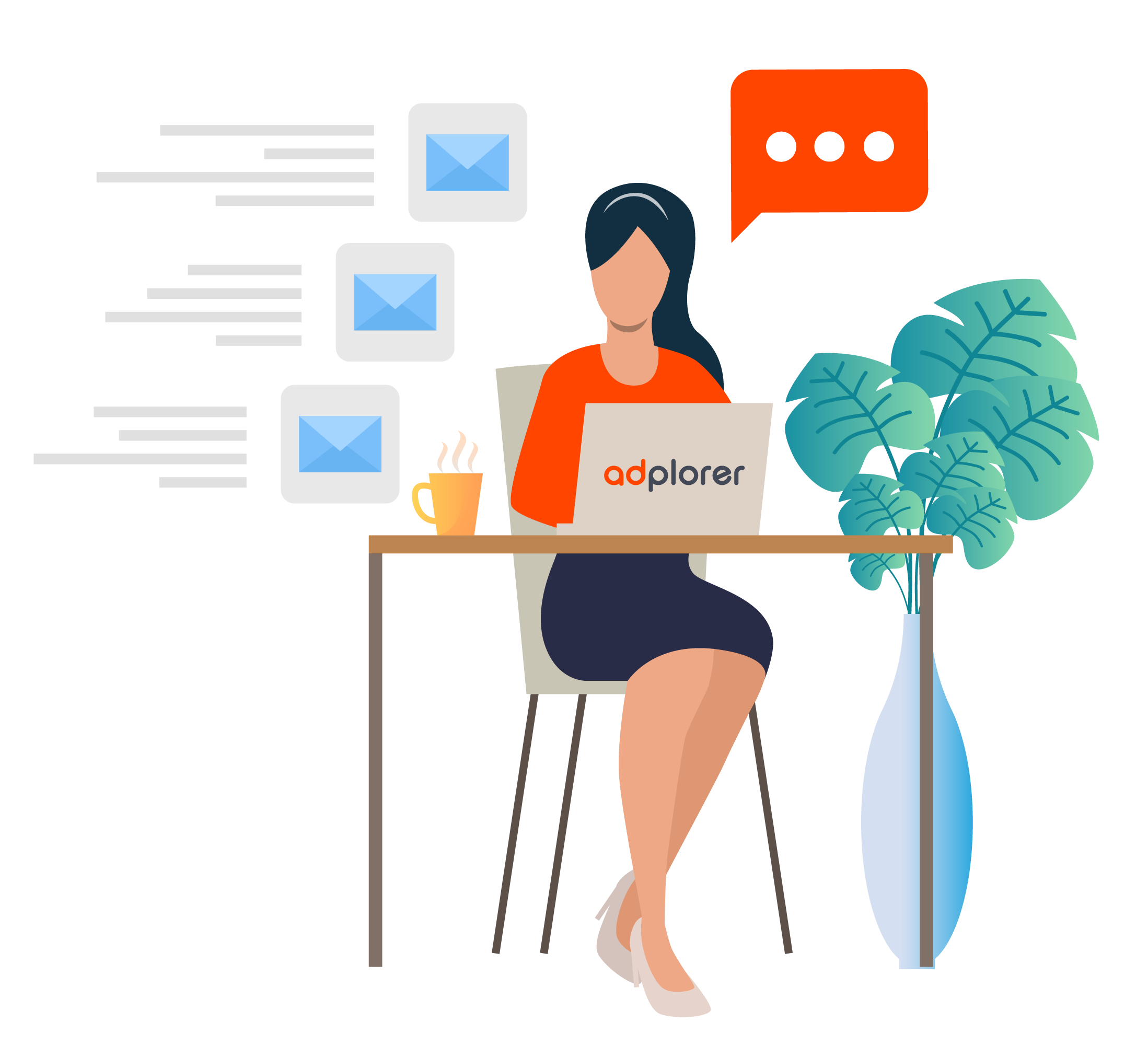 With Adplorer, you can choose how and when you want to send your clients emails.
Send automatic email reports on a regular monthly/weekly basis.
Define unique triggers for new emails to send, such as the start date of a campaign, the end date, or after the campaign has reached a certain number of clicks.
Send emails manually ad-hoc, when you have a newsletter or announcement to make for your clients.
Tracking pixels can be included in each email so that you can monitor opening rates and email performance!