Local Marketing Case Studies
We love to celebrate our client's success, check out our local and brand-wide marketing case studies.
We've taken a deep dive into individual marketing campaigns from our own clients to share what we have found to be successful for you.
Look through these case studies to learn how Adplorer is helping local businesses grow their customer base. See real-life examples of how Adplorer's digital pay-per-click advertising software and other tools has made managing hundreds of local campaigns easier and more effective than ever.
Read about how our tools are helping businesses
scale their marketing and drive traffic to their websites.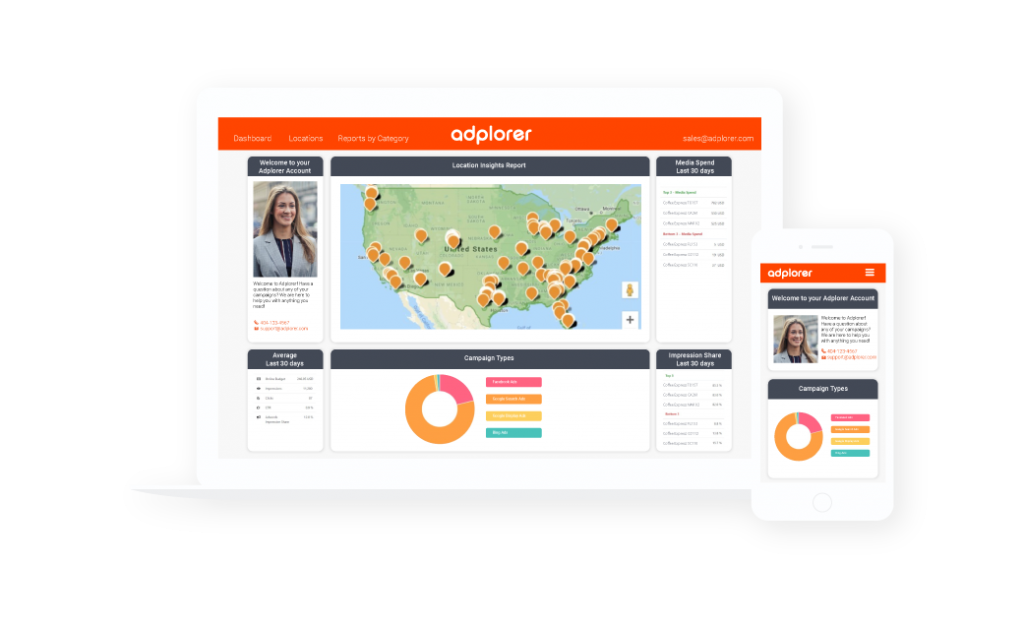 Ready to start the conversation?
Contact us today to see what programs are the best fit for your brand, agency or multi-location business!