Online marketing for Franchises and Multi-Location Organizations

Adplorer provides full-service online marketing for franchises, retail chains or other multi-location organizations looking for local marketing solutions.
________
We are your competent partner for franchise marketing when it comes to local marketing strategy, planning, website design/management, onsite SEO, local offsite SEO, local listings, pay-per-click search campaigns, display marketing, social ads and social posting.
If your own in-house team needs help, we are here to help.
You give us the task description and we do the rest. Our team of experts will take care of every part of the marketing mix for your company, from the set-up of your locations' campaigns, ad creation and campaign management to individual regular contacts with your locations and billing to them.
Enjoy the benefts of our full-service offers
Software-Supported Processing
Our strengths lie in software-supported campaign creation and campaign management. This advantage is especially ideal for organizations with many locations, as they often want to run similar but locally adapted advertising campaigns. We do this at scale with technology.

For our agency work we charge our services as fixed prices. We are opposed to fees depending on the size of the budget, as we believe that this leads to conflicts of interest. All costs are clearly and transparently presented and discussed with you prior to the provision of services.

International Franchise Experience

We have been managing the local marketing for many franchise systems for years. Our experts are well versed in the specifics of franchise marketing. You can also benefit from this knowledge and the international know-how transfer.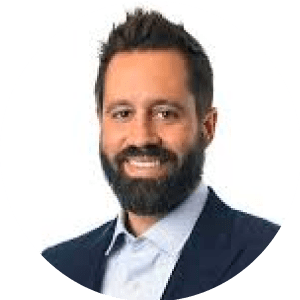 Jonathan Barnett
CEO Oxi Fresh Carpet Cleaning
"With the help of Adplorer we finally have the transparency allowing us to really judge the bottom line contribution of each campaign. Now can we start to really make educated investment decisions and ignite our business towards even higher growth. I am recommending to all of my franchisees to use this service."
My Rating:
Our franchise marketing full service components
A successful franchise marketing campaign starts with defining your goals and developing a plan. Our team of experts will work with you on best practices and make sure you know all the in's and out's of our platform. Technical support is always just a phone call or ticket away. Are you stuck and don't know how to set up this search ad campaign or tracking? Our campaign managers are ready to help
Adplorer offers ready-made e-mail templates and campaign templates to help you get started faster. Need a custom API integration for your system? Ask one of our experts how we can help you! If you need to upload contacts and other similar data to Adplorer, we offer upload solutions and support. If your company requires a full-service solution, our team will work closely with the head office, franchisor, national team or manufacturer to create and distribute local marketing campaigns and train you in the use of Adplorer rollup reports. We will prepare your campaigns for each of the local offices or franchises to get them up to speed quickly, and guide each location through the setup and ongoing reports.
Adplorer campaign managers help your team manage hundreds of campaigns on demand, check alerts and maintain the performance of the Adplorer optimization. We use a combination of machine learning and human interaction to ensure that each campaign runs optimally.
Our campaign managers are certified Google Ads and Facebook experts. We work with your internal teams to implement best practices and consult with your team to ensure that you get the most out of Adplorer! Do you need ongoing support? Talk to our sales team today to find out how we can help you.
Adplorer provides account management support for your company to proactively go beyond your local marketing campaigns. Our account managers are always up to date on the latest updates to Google Algorithm, PPC best practices and industry news.
Adplorer's account managers support your locations and discuss the right marketing questions with them. Because we know our own platform inside and out, we can help you with customer reports, e-mail reports and support tickets. Our team is data driven and will always consult with your locations on best practices so you can sleep well at night knowing that we have your back. Adplorer CSM's can also manage customer billing and other administrative tasks for your team. We're always ready to make a call with you or your customers to ensure that your Adplorer campaigns are successful.
.
We provide these franchise marketing agency services


Conception
Design
Programming
Content Creation

GMB Posting
Facebook Posting
Facebook Post Boosting

Pay per Click advertising

BING Search Ads
Google Display Ads
Google Remarketing
Instagram Ads
Waze Ads

And this is how it with us…

We develop local marketing concepts and coordinate them with the headquarters of the association's organization.
The participating locations select the concepts that seem suitable for their particular situation.
Adplorer advises the locations, launches and optimizes the local concepts.
Both the locations and the central office receive real-time reporting data.
Payment can be made by the head office, by the sites or jointly.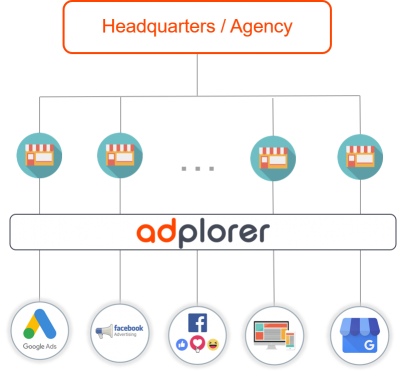 Interested to learn more about our Franchise Marketing programs?
Talk to our product experts today and learn how Adplorer can help you!