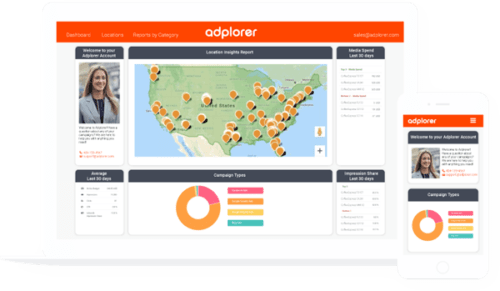 Fill Out The Form Below To Watch Our Webinar On Why Brands Jump From National to

Multi-Local Marketing



[contact-form-7 id="14732″]
After you fill out the form, you should receive an email with the webinar recording!
One major perk to being part of a national brand is that the individual store locations benefit from a national marketing and brand strategy.
Although the national strategy is great for brand awareness and online sales, without local marketing, most store locations are left to balance running their day-to-day businesses and being their own marketing team at the same time. In the end, brands lose opportunities to drive local sales.
A study from Social Media Today found that 46% of all searches on Google are seeking local information. Local marketing is the best way to funnel customers directly to individual store locations. In fact, depending on business maturity, location, climate, competition, products, etc., advertising campaigns can be personalized and budgets adapted to local trends.
We believe that each local store should be equipped with its own local marketing strategy to help them win more customers.
Learn how to help Brands tackle the challenges of bringing their national marketing down to the local level in our upcoming webinar with Adplorer.
Learnings of Webinar
Common Challenges and Solutions for Adding a Local Store Marketing Strategy
Working With Co-ops and Regional Marketing Funds
How Much Should Each Store Location Spend on Marketing?
How Do You Track Individual Store Spending and ROI?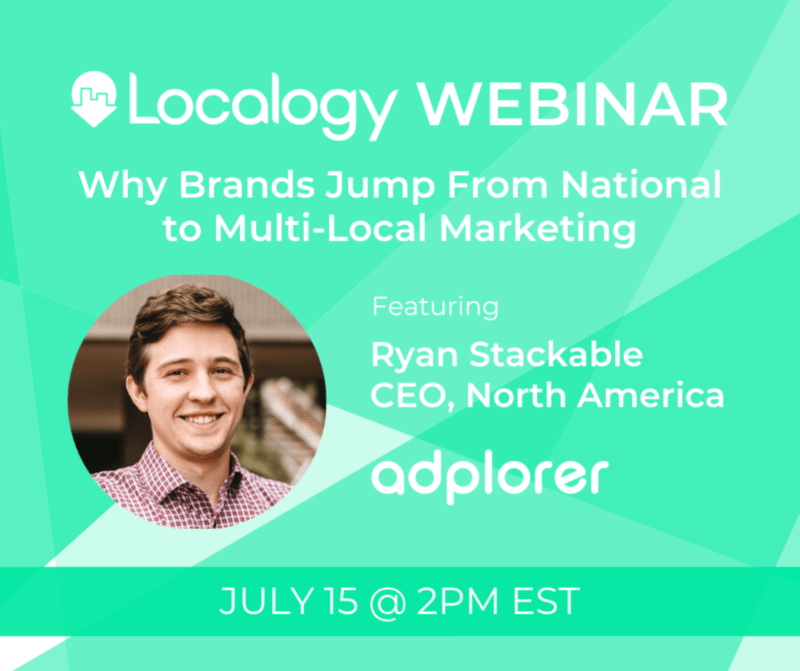 Adplorer's digital marketing software is built specifically to help you manage local marketing campaigns across multiple traffic sources. Our technology enables SMB resellers and multi-location businesses to scale marketing campaigns across thousands of locations and is the world's first digital marketing platform that utilizes collective intelligence algorithms to increase the ROI of each location. 
Link up all of your pages and channels and use Adplorer to automatically create, manage and optimize your local marketing campaigns.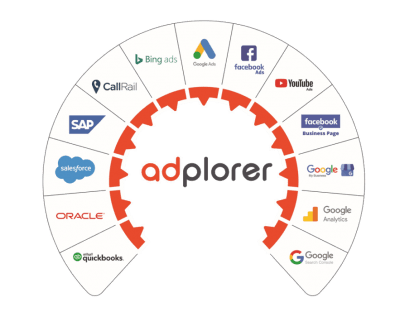 Sell, Create, Optimize, Manage, and Report … all through One Marketing Platform.
Built for Marketers, By Marketers.
Our platform is built on 10+ years of agency experience in local marketing with one main objective: To maximise the ROI of each campaign, through automation, flexibility and ease of use.
Google & Bing
Facebook & Instagram
Xandr & Admanager
100+ Templates included
Integrated Reporting
Multichannel Optimization
Agency Automation Tools
Multi-Language Support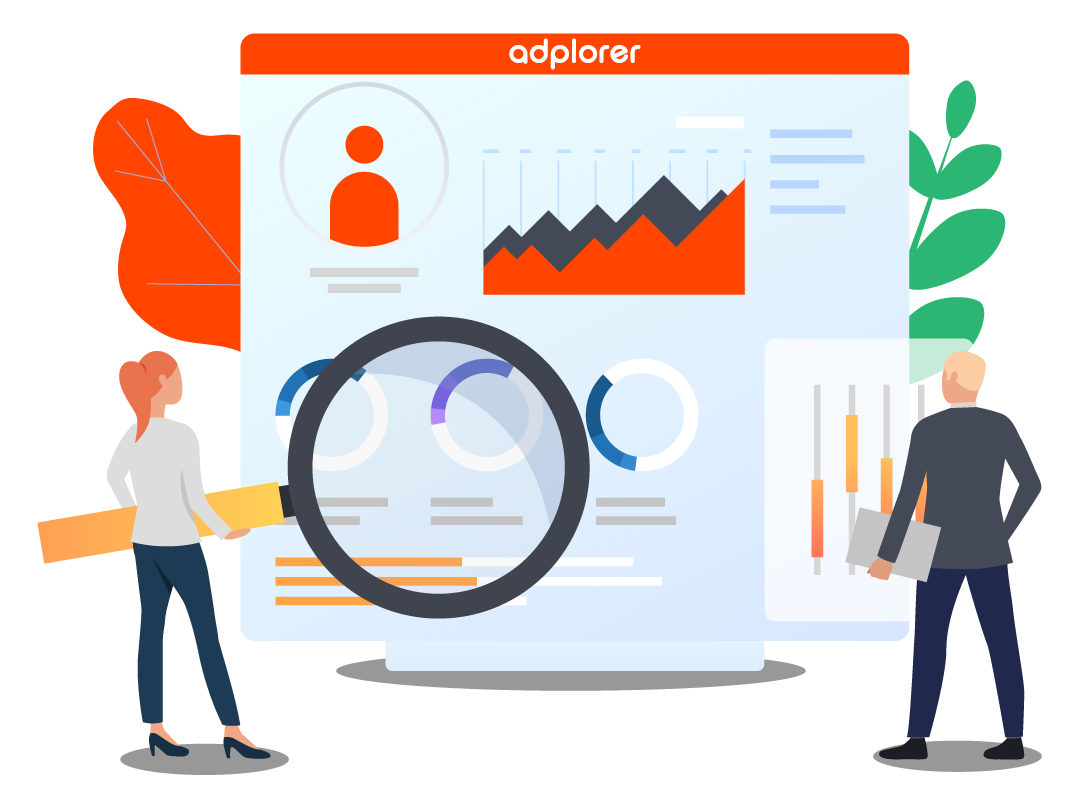 Find out how our proprietary Collective Intelligence Algorithm can optimize your campaigns 1000 times faster!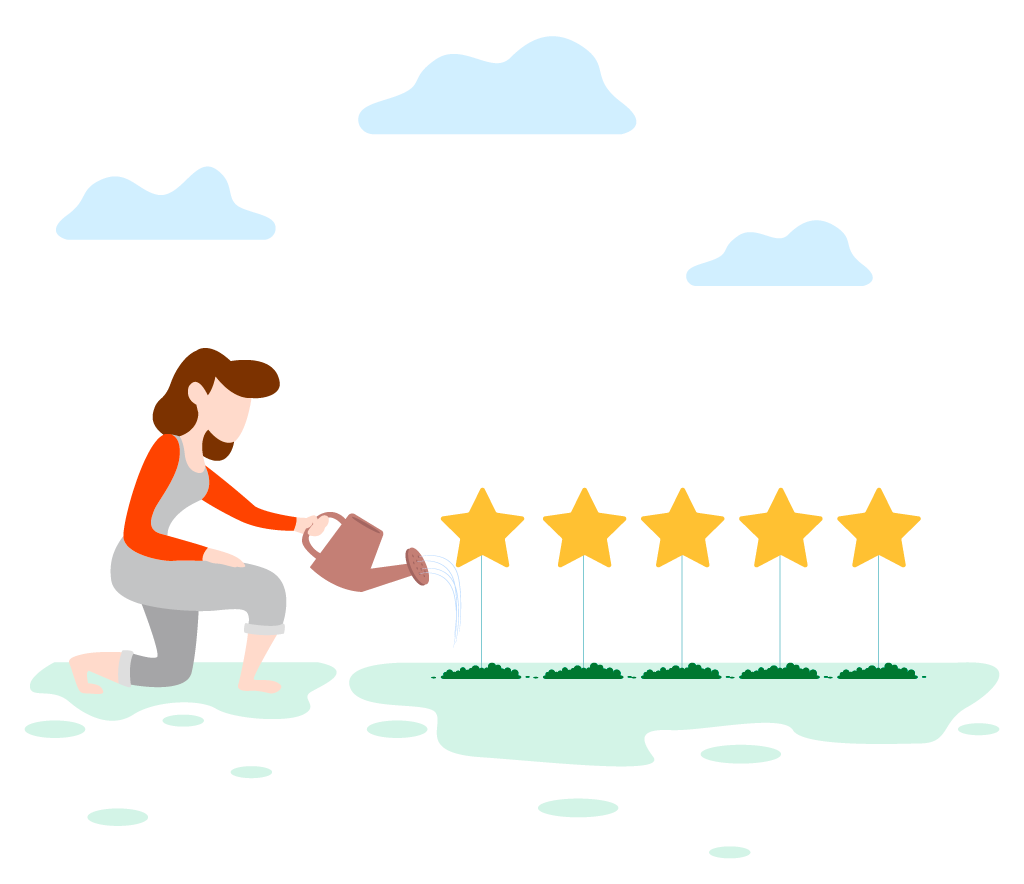 See what our clients are saying!
We switched from our in-house solution to Adplorer in 2013 and have been able to increase productivity by over 50%. Thanks to Adplorer's vast feature set, our campaign managers handle anywhere from 1,500 to 2,000 AdWords accounts each, while serving clients' needs with greater flexibility than ever before."


Wolfgang Eggert, Head of SEM at 11880
I have tested more the 50 different bidding platforms, both the best-known and the lesser-known. Adplorer is undoubtedly one of the best systems available on the market.

As a WSI agency, Adplorer has proven to be a key partner to manage our Adwords advertising campaigns for both local and international clients. Advice, expertise, availability, operational sense … it is in this state of mind that we collaborate and appreciate the quality of this partnership.

Kamel Touzaline, WSI Team (Lyon, France)
Contact Us Today to Get Started!