Adplorer's Multi-Channel Algorithms to Maximize Overall ROI
Automated multi-channel bid management for Google, BING, and Facebook is the holy grail of digital advertising. The customer specifies a budget and the algorithm decides independently in which advertising platform the money is best spent and to what amount.
Adplorer's bid management software optimizes your local advertising campaigns across channels based on a long tradition of operational heuristics, that have been successfully applied for decades in the context of Operations Research. Optimization is seen as a continuous trial-and-error method in which Adplorer's algorithms try to find an even better solution every time they are run.
Advantages of Adplorer's Bidding Software

Adplorer allows you to choose from various optimization goals such as "conversion value maximization" or "click maximization" under secondary conditions such as "adherence to monthly budget" or "maximum cost per conversion" that prevent the algorithm from moving too far in one direction.
Advantages of Adplorer's Budgeting Algorithms

In Adplorer, you can independently define how pacing, the distribution of budget over time, is to take place. Adplorer controls the expenditures according to your settings, so that the cumulative expenditures of your orders correspond to their cumulative budget to the day.
You can also use simple rules to flexibly define when Adplorer should end or pause an ongoing campaign.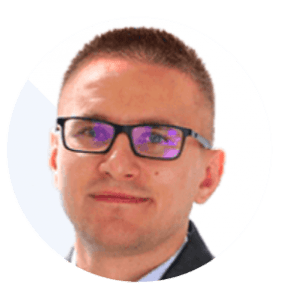 Maslowski
CEO & Partner Verseo
"I have tested more the 50 different bidding platforms, both the best-known and the lesser-known. Adplorer is undoubtedly one of the best systems available on the market."

My Rating:
Single Channel – Single Location Optimization
The simplest form of optimization can be performed for individual accounts in a single PPC channel. By default for local campaigns, Adplorer's bid management algorithms optimize once a day for Google and eight times a day for Facebook. Adplorer sets campaign budgets and bids so that the expected result shows improved performance.
Local campaigns often struggle with a lack of data to enable robust optimization. Adplorer uses two different methods to solve this problem. Adplorer bases the optimization calculation on 90 percentile confidence intervals and aggregates data across ad groups and campaigns. For each optimization unit – keyword, adgroup or campaign – Adplorer calculates the past ROI and the statistical confidence of this ROI. If not enough data is available to make a decision at the keyword level, the calculation is applied to the next higher aggregation (in this case, Adgroup). Because adgroups and campaigns contain more data, Adplorer can make decisions earlier at these aggregated levels.

Single Channel – Multi-Location Optimization
Multi-location companies such as franchises operate in very similar environments, but in different local markets. For this reason, Adplorer's bid management software can aggregate learning content and data across campaigns in different locations, provided that the campaigns are as similar as possible. Adplorer offers the option of creating campaign templates for companies with multiple locations, which are then automatically localized in the system, while the general structure of the campaigns remains similar. As part of bid management, Adplorer collects keyword, ad group, and local campaign data across sites to identify the best and worst elements. Roll-up reports allow campaign managers and customer headquarters to see the aggregated results and make high-level decisions about their campaigns.
Multi-Channel – Multi-Location Bid Management (Crosschannel Optimization)
Adplorer goes one step further and delivers true automated cross-channel optimization. Budgets are dynamically allocated between channels to achieve the best performance from your campaign. Adplorer's budget distribution algorithms track where you get your best ROI, be it Google Search, Facebook or Bing, and instantly adjust your budget to the channels that work in most organizations. To optimize your overall performance, we recommend that you use Adplorer's sophisticated bid management algorithms to adjust click prices. Since each platform on which you advertise can have its own level of optimization, you can choose to apply Adplorer's budget allocation to these campaigns only.