Are you a seasoned business owner or marketing agency that loves digging into big data sets and maintaining control over your marketing budgets and campaigns?
Or are you a fresh SMB looking to learn the ins and outs of digital marketing and create a stellar campaign for your business? Adplorer is designed to help both and any one in between. We offer as much or as little support as you need, by letting you do it yourself or allowing us to do it all for you. We have all the tools you need no matter the size of your business and no matter your goal.
As an agency doing digital marketing in three countries over the last decade, we understand the nuances and struggles of digital marketing in the current marketing landscape, so we have created a tool with all of the solutions you need to better market for yourself or your customers.
Adplorer's solutions include:
Digital Marketing Setup and Algorithmic Optimization

Search Advertising (PPC)
Display Advertising
Social Advertising
Cross-Channel / Multi-Channel

Bulk Editing for Multiple Locations
Video Advertising
Search Engine Optimization
Reputation Management
Local Listing Management
Google My Business
Automated Email Center
Reporting Dashboard

Management Reports
Individual Location Reports

Automated Invoicing
Sales Tools
Client Self-Service
Invoicing
Net Promoter Score
Open API Integrations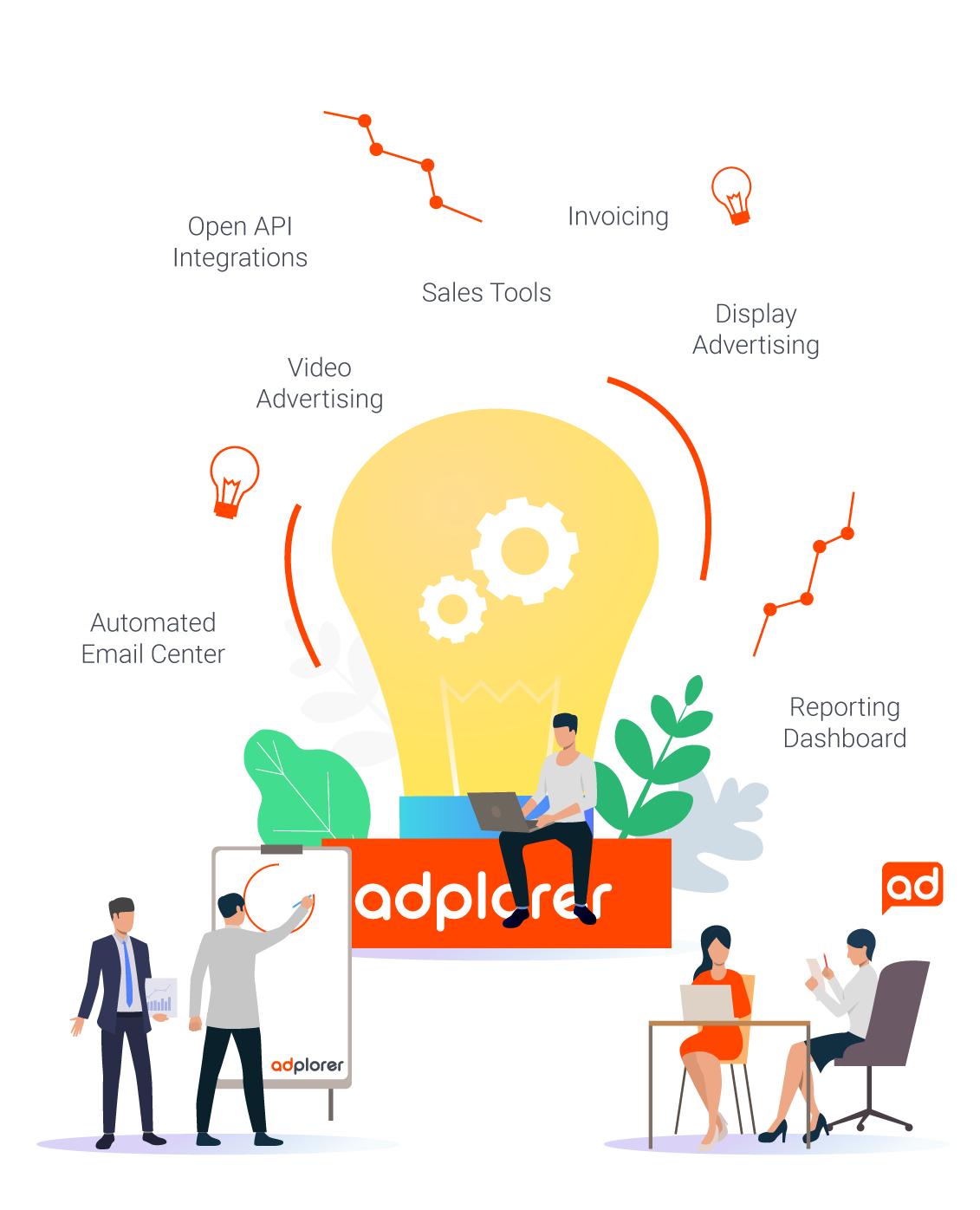 Adplorer is an all-in-one tool to manage marketing campaigns for your business or your customers. We offer white-labels, full support, partial support, and software only solutions to meet your individual needs.
Contact us today to learn how our solutions can help you and your business