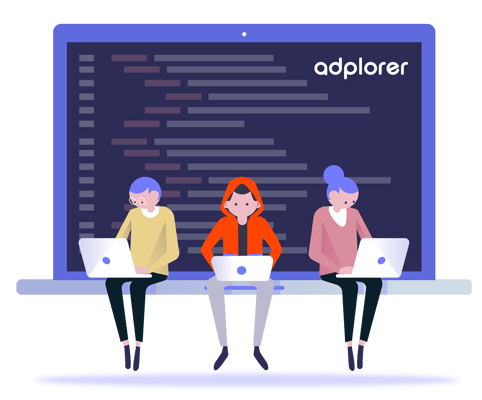 Pay-per-click (PPC) Management Software helps internet marketers deal with the challenges associated with campaign management. These programs give marketers better control and oversight that allows them to analyze and optimize their campaigns. Historically, managing search engine campaigns took up a significant portion of your time, however, it was time well-spent because PPC is so effective. But with the ever-increasing complexities of campaigns, it has become impossible to juggle everything within the advertising programs themselves. 
What makes PPC so complex?
There are many things that make PPC campaigns complex. For example:
Thousands of target keywords

Multiple search engines to optimize ads for

Complex campaign bidding strategies

Shared vs Local Budgets between accounts
Enter PPC management software: Software tools that streamline the process making things much easier for digital marketers. 
Benefits of PPC Management Software
Having the right tools makes your tedious campaign management much simpler and more effective. It doesn't matter if you're operating a small business running seasonal campaigns or working for a large corporation that deals with multiple clients, PPC management software helps to: 
Makes it easier to manage bids and placements

Reduces your hands-on workload

Increases the effectiveness of your campaigns

Consolidates campaigns with greater visibility and control

Helps with launching, managing, analyzing, and optimizing paid search advertising

Simplifies the keyword bidding process
Regarding bidding, these software programs reduce mistakes and ensure you don't exceed the bidding range and bust your marketing budget. In the past, PPC management tools were accessible only to those dealing with large or multiple online advertising accounts. Nowadays though, these tools are affordable enough for smaller accounts to benefit from them.
The main benefits of using PPC tools include:
Saving time by bulk creating campaigns or PPC ads, using a keyword research tool, or receiving automated recommendations on bid adjustments

Automating many tasks, including checking for issues like broken links or keyword conflicts, searching for duplicate keywords, using A/B testing for ad copy, and more 

Simplifying workflow by fixing all issues or applying the optimization ideas with one click

Applying advanced techniques
How Does PPC Management Software Work?
PPC management software pulls together all of the pertinent data to make it easy to analyze and use for future campaigns. Software programs pull information from Google, MSN, Yahoo, Bing, and more and consolidate it all in one place. This allows campaign managers to set goals and create bidding strategies based on clearly organized and understandable data. Additionally, some software can automatically adjust bid prices across all campaigns to make the most of bidding opportunities to match a business's goals. 
With comprehensive, centralized reports, campaign managers can make the best decisions about their marketing and advertising budgets. It's no longer necessary to visit every search engine and adjust bidding, saving everyone time, money, and frustration. Automatic bidding through the software is more accurate and eliminates the need to manually adjust bidding. It's also easier than ever to monitor things without having to compare multiple reports from different search engines. 
PPC management software works for anyone who uses PPC advertising, but it's especially helpful for agencies with a growing PPC client base. It's also great for large corporate advertisers and lead generation companies. 
Benefits of using a PPC software program include:
Reducing the time it takes to manage campaigns

Lower the costs-per-lead and/or cost-per-acquisition

Increasing the ROI from advertising

Managing PPC campaigns without the expense of a third-party agency

Increasing the efficiency of managing large amounts of keywords and campaigns

Providing clients with the best value and meeting their goals consistently

Utilizing customized reports

Staying on top of search marketing best practices

Scaling quickly and without increased frustration and cost
PPC is a constantly evolving field. It's more complex than ever and advertisers must apply a sophisticated approach in order to keep up. PPC management software isn't just a luxury. For many, it's a necessity to managing successful campaigns.
These softwares increase the value already provided by the tools that offer reporting only, and eliminates the need to log in to each network and manually adjust campaigns. PPC management software can automate changes and other tasks based on the information gathered from the reports.  
Who We Are
Adplorer was originally a local marketing company based in Cologne, Germany. Launched in 2008, it wasn't long before the company expanded. It opened its first international office in Paris, France in 2013, followed by the Kattowitz, Poland office in 2014, and then Atlanta, USA in 2015. Understanding and experiencing the challenges of a quickly growing marketing agency allowed Adplorer to develop PPC management software to efficiently manage scalable digital marketing campaigns across the various channels. 
Adplorer offers services and tools that provide the world's most effective local marketing solution. As a local marketing company with a global presence, Adplorer provides software and services with a combination of German quality, American pragmatism, and French style. Adplorer offers the world's first all-inclusive digital marketing automation platform. It was built to make marketing local marketing campaigns as efficient as possible. 
The platform allows companies to scale marketing campaigns across thousands of SMBs, franchise locations, and enterprises around the globe. It's used by both internal marketing departments and agencies to automate the creation and management of various campaigns. Software is compatible with Google, Facebook, Bing, and other social media platforms, and allows companies to manage their platforms and reporting all in one place. 
Adplorer offers self-service tools for:
Sales

Template creation of new campaigns

24/7 optimization with proprietary algorithms

Easy-to-use client reporting

Customer management

Invoicing solutions
Adplorer helps companies create, develop, and optimize online advertising campaigns, and use an automated all-in-one solution for local online marketing. Working with Adplorer means clients get access to technical know-how and marketing agency experience. After more than a decade of working in local advertising, as well as operating a medium-sized agency of its own, Adplorer is happy to share its knowledge with clients. The company offers flexible local marketing solutions. 
Whether a company needs software, help with technical integration, short-term help with ad campaign management, or an agency that can support various locations, or a combination of all of the above, Adplorer can help. Adplorer's technology has always been top-notch, but it's evolved over the years from a pure Google Ads solution for local advertising to a 360-degree local marketing solution. This means clients get:
Reporting of organic and paid traffic

Campaign management

GMB and Facebook page management

Posting

Billing

CRM

And more
Best of all, everything is integrated. This saves time on a daily basis and reduces the cost of licensing. 
10 Companies for PPC Software
The following is a list of 10 PPC management software options that are well-known and respected in the industry:

1. Shape
Shape was founded in 2013 in Bend, Oregon where the entire team still lives and operates. Shape was founded by a mix of marketers, designers, and developers. All had experience working at other digital marketing agencies that wanted to develop a service to solve PPC budget management challenges they dealt with in the industry.
Shape offers PPC budget management software that gives agencies powerful tools to control their PPC spend. With this software, companies no longer need to worry about pacing or over/underspending. Premium pricing packages begin at $269 a month.
In addition to PPC management, Shape also offers data management tools including:
Shae ADI

Data warehouse

API
To learn more about Shape, visit shape.io.

2. Optmyzr
Optmyzr was founded in 2013 in Foster City, California. Currently, team members are based in Denmark, Chile, and India. The founder of Optmyzr is a formal employee of Google where he worked on ad products. His knowledge of the Google ecosystem and his coding skills allowed him to assemble an entire suite of tools for people in the PPC industry. 
Optmyzr offers monthly, semi-annual, and annual packages. Packages start at $416 a month or you can purchase core services beginning at $208 a month. According to Optmyzr, the company's goal is to "extract maximum value" from each client's PPC spend. 
To learn more about Optmyzr, visit optmyzr.com.
3. Adstage by TapClicks
Adstage was founded in 2012 in San Francisco, California. The company was acquired by TapClicks in 2020. The original founders of Adstage worked within the digital marketing departments of large companies. They understand how the industry was changing and saw how difficult it was getting to achieve success. They created Adstage to make it easier for marketers to consolidate data from various sources in one place. Over time, Adstage transitioned from being a platform for launching new ads to being a solution to help with building analytics. 
Nowadays, Adstage would describe itself as a service that makes it easy to have all of a company's marketing data available in one platform. In addition to Adstage PPC, TapClicks offers a comprehensive range of tools to help with:
Analytics

Attribution

Audio

Billing

Calling

Chat

Content

Database

Display

DSP

E-Commerce

Email

Featured

File Transfer

Lead Generation

Local

Marketing Automation

Mobile

OTT

Programmatic

Sales

Search

Social/Reputation

Video
To learn more about Adstage, visit adstage.io.

4. Acquisio
Acquisio was founded in 2003 in Montreal, Quebec, Canada. The company was acquired by Web.com in 2017, but continues to operate in the same way they always have. The founders of Acquisio developed their software to solve the problems they were experiencing managing and reporting on their own marketing campaigns. The company began as an agency, so those involved in creating the software understood the problems in the PPC management process. 
Acquisio now offers reporting and optimization tools that make it easier and more efficient to manage PPC campaign management. In addition to PPC management, Acquisio offers:
Local SEM sales tools

APIs, add-ons, and data connectors

Ad campaign creation
Acquisio offers services to marketing agencies, local SEM and retailer sellers, and the automotive industry. To learn more about Acquisio, visit acquisio.com.

5. Adalysis
Adalysis was founded in 2012. The company's headquarters are now based in London, England and Virginia, USA. The company was founded and is led by a 20-year PPC veteran. They offer software with advanced ad testing abilities, as well as a wide range of other tools. Adalysis's goal is to offer clients a way to simplify their Google and Bing ad management. Rates for Adalysis's PPC management begin at $99 per month and they offer a free 14-day trial.
Adalysis offers both automation and auditing tools including:
Alerts

Bidding

Budgets

Quality Score

Ad Testing

Display

Campaign Creation

Campaigns

Ads

Search Terms

Placements

Keywords

Landing Pages

Ad Extensions
Additionally, they provide:
Data studio reports

Ad testing guide

Quality score algorithm

Ultimate quality score guide
To learn more about Adalysis, visit adalysis.com.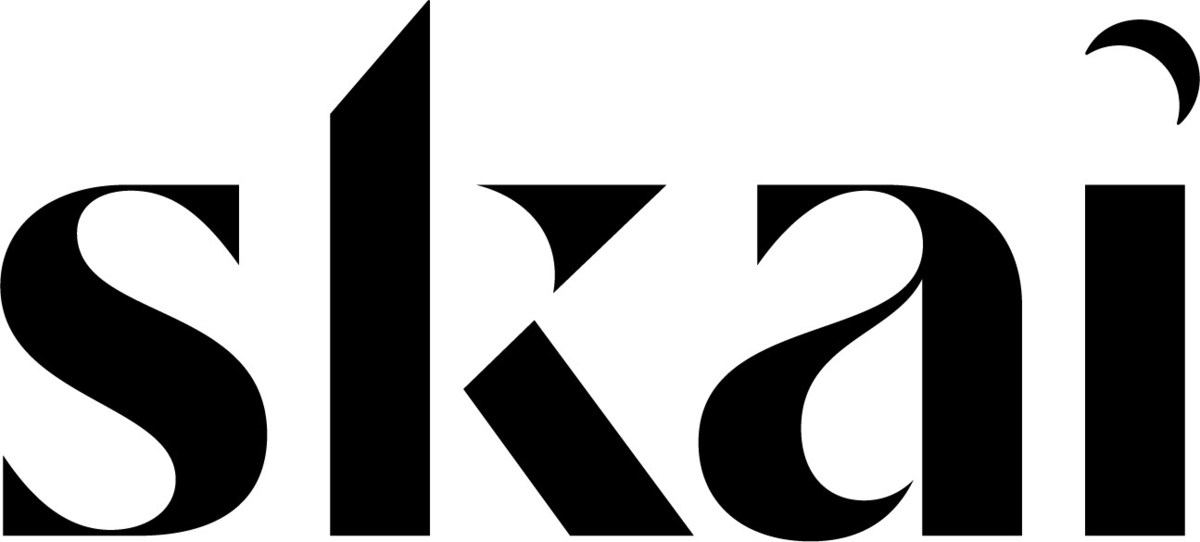 6.Skai
Skai, which was formerly called Kenshoo, was founded in 2006. Its global headquarters is based in Tel Aviv, Isreal and they have a North American headquarters in San Francisco, CA. Skai was one of the first to enter the PPC software market, which allowed the company to grow quickly. The company offers a robust suite of optimization and reporting tools that operate across many search and social media platforms. They offer an AI-powered suite of products that allow companies to work smarter and faster. 
It's one of the most expensive PPC management software options out there, which means it's not the right choice for everyone.
In addition to PPC management Skai also offers:
Strategic planning

Retail Media

Amazon

Instacart

Target

Walmart

More Retailers

Paid Search

Paid Social

App Marketing

Auditing

Expert services 
To learn more about Skai, visit skai.io.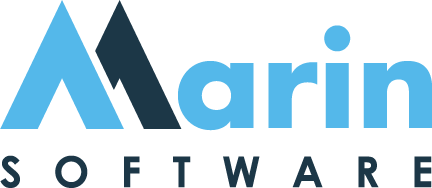 7. Marin
Marin was founded in 2006 and is currently based in San Francisco, CA. The company's founders developed their concept for software to help digital advertisers manage clients, revenue, and ROI. They offer a collection of products that make optimization and reporting easier for a premium price. It is the only public company in the PPC management software industry. 
In addition to management services, Marin also offers:
Search

Search + Social

eCommerce

Instacart

Amazon Attribution
Marin offers services for agencies, B2B, education, financial services, retail, and travel. To learn more about Marin, visit marinsoftware.com.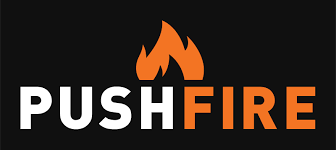 8. PushFire
PushFire was founded over 11 years ago in Houston. The company works with medium-sized businesses to Fortune 500 companies. PushFire offers complete PPC program development. They're able to overhaul existing campaigns or develop new campaigns for those just getting started. They also provide ongoing optimization and management services. PushFire can offer anything from month-to-month management to a new perspective on an existing campaign to a complete overhaul of your current management strategy.
PushFire understands that set-it-and-forget-it strategies don't work for everyone. The company's professional PPC Management services include:
Keyword Discovery and Selection

Ad Text Creation

Help with Optimizing Landing Pages

Conversion Tracking

Call Tracking

Ad Submission

PPC Monitoring

PPC Cost Management

Campaign Improvement Modification

Competitive Research

Landing page development and improvements (as an additional service)
Prices range a great deal based on the overall account spend and how much time it takes to set up. Set-up fees range from $500 to $3000, which is returned to clients as a credit toward their monthly PPC management after they've been with PushFire for six months. The monthly minimum management fee is $1000. PushFire requires no long-term contracts and clients own their accounts. 
Clients of PushFire receive a monthly report regarding their campaign's success as it relates to keyword choice and text choice. They also create a rank report, so clients understand where they rank organically for the keywords they're paying for. This monthly review includes a one-hour call with the team members where clients discuss:
Progress of the campaigns

Direction to head in

Any questions
PushFire also offers SEO and web design services.  To learn more about PushFire, visit pushfire.com.
9. JumpFly
JumpFly was founded in 2003 in Elgin, IL. The founders had been friends since childhood and take pride in its non-conformist approach and building long-term employee and customer relationships that "transcend the transactional." JumpFly offers help from experienced PPC management professionals. Their services include AdWords and Bing Ads management. They analyze client marketing goals and devise a strategy that helps them meet those goals within that budget. 
JumpFly offers a free PPC audit to help companies determine their current status and evaluate where they need to go from there. Month-to-month contracts are available so clients never need to worry about getting locked into something they can't get out of.
In addition to PPC management, Jumpfly offers:
Social media advertising

Amazon advertising

SEO strategy
To learn more about Jumpfly, visit jumpfly.com.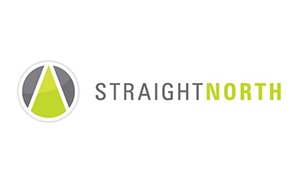 10. StraightNorth
StraightNorth was founded in 2002, at the very start of the PPC industry. StraightNorth Internet Marketing Agency Services offers local PPC management that helps companies generate leads while reducing the cost per lead. StraighNorth charges a one-time setup fee at the beginning of campaigns. This covers all of the prep work prior to a launch or relaunch. This fee varies based on the amount of setup work needed and can range from $1000 to $10,000. 
Monthly PPC management fees cover all of the work needed to meet clients' campaign objectives. Generally, management fees are proportional to the ad budget established for a given campaign. Straightnorth's monthly PPC management fees are $500 or 15% of the monthly media budget, whichever is greater.
In addition to PPC management, Straightnorth also offers:
SEO

Display advertising

Email marketing

Custom web design

Graphic design
To learn more about StraightNorth, visit straightnorth.com.