Adplorer is the All-in-One Marketing Software for Agencies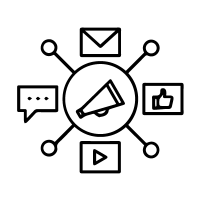 Adplorer helps Agencies Scale their Online Marketing Offer
Adplorer not only provides agencies with a great all-in-one-tool for marketing, but also offers full-service campaign management as a white label service provider if required.
Our marketing software enables your agency to work smarter, faster, and more precisely. We support your sales staff with sales, your Google specialists with analysis, your social media experts with implementation, your SEO experts with custom reporting, and your managers with administration tools. Our product was developed by an agency for agencies.
Five Good Reasons Why Your Agency Needs the Adplorer Marketing Software

Save up to 70% on monthly software costs by replacing your individual and separate systems for PPC, social, reporting, and billing with Adplorer!

Adplorer saves your employees time because large parts of your processes are automated  and all digital marketing data can be found in one place!

Provide better value to you clients. With Adplorer you can offer multi-channel, full-service packages at low prices.

Adplorer provides you with an overview of your agency operations. All campaigns are displayed in a uniform standard dashboard, consolidating to-do items in one place and creating clear processes, thus eliminating bottlenecks.

Agencies that use Adplorer require significantly fewer employees to handle large volumes of campaigns. With Adplorer, a campaign manager can manage up to 1500 click-campaigns or up to 250 conversion-campaigns in parallel, while achieving excellent results.
Visualize all results of your campaigns with our reporting solution to better diagnose the campaigns that require your attention. Track conversions for calls, emails, contact forms, purchases, etc. to better measure the return on your customers' investment. Focus only on campaigns that require your intervention and expertise with alerts that inform you of "at risk" campaigns. Adplorer is a tool for all your marketing campaigns across the main advertising channels, making you a better marketer for your customers.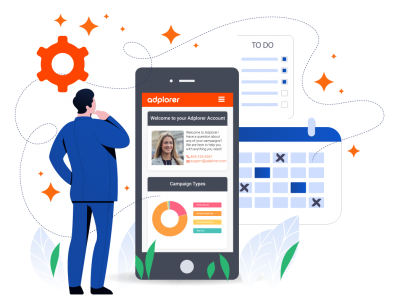 License the Adplorer Tool Or Use Our Whitelabel Service – The Choice Is Yours

_____________

Adplorer's marketing software for agencies lets your agency work efficiently and smoothly. Our software can create invoices, manage budgets and expenses, and send tickets to your team for customer service requests.

Adplorer supports your team in setting up, managing, and optimizing your customers' campaigns. If you wish, we can take over the work on campaigns for you, saving you time and money.
Yes. Adplorer exists in many language versions and has the necessary geodata for a large number of countries including Germany, Austria, Switzerland, France, Belgium, the Netherlands, Luxembourg, UK, and USA. Please feel free to ask us and we will tell you whether we can also cover your region.
By default, no, because Adplorer specializes in local advertising campaigns and DSP offers do not really play a role there. However, we would be happy to talk to you about whether we can connect such a platform for your use case.